Basil turned snake charmer teaches how Lotus Bud snakes must dance to his tune ! (video)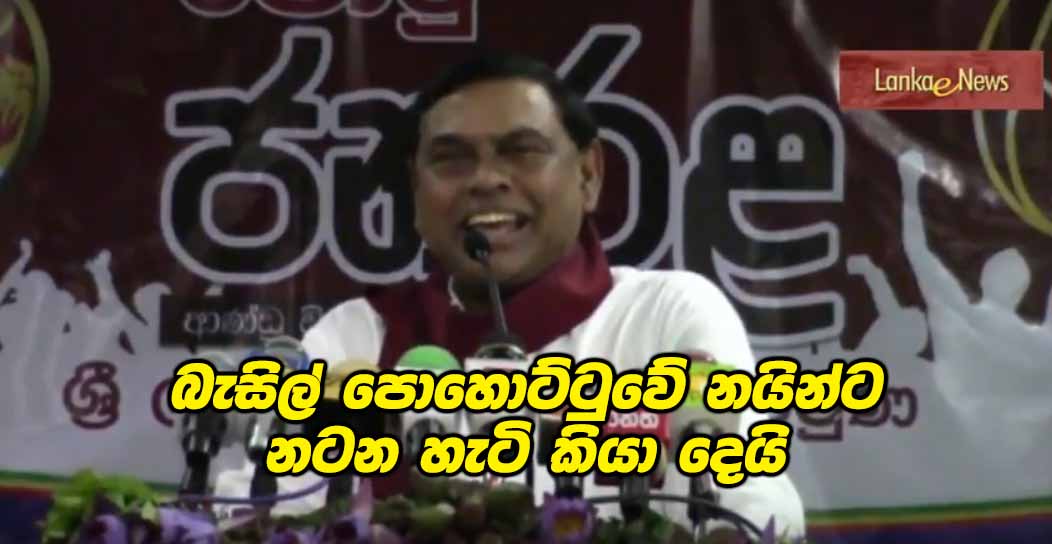 (Lanka e News -07.Aug.2018, 11.45PM) The members who were elected from the Lotus Bud to the pradeshiya sabhas should dance to the tune of Rajapakses , Lotus Bud leader Basil Rajapakse said indirectly during the party meeting held on the 5 th in Galle. Perhaps Basil is aware the Lotus Bud is full of snakes , and therefore he must be the snake charmer in addition to being the famous bribe taker .
Basil gave these instructions to the Lotus Bud pradeshiya leaders citing the ground that , one of the reasons for the last government's defeat at elections was the obnoxious activities of the pradeshiya leaders.
He impliedly said , safeguarding people like Saruwa Sunil of Akuressa who in the past reached the ignominious milestone of raping his 100 th rape victim , and people like Tangalle Sampath Chandra Pushpa who murdered a foreigner by shooting and committed gang rape on his fiancée are wrongful acts.
What Basil's statement underscored was , the pradeshiya sabha members must dance to the tune of the Rajapakses , apart from being a bribe taker for which he is already well noted , he is also a snake charmer who controls snakes.
In any case , in Basil 's speech he spelled out a stark truth that the incumbent Pallewatte Gamarala is a clown and has become a butt of everybody's jokes.
Excerpts of the speech of Basil Rajapakse and the video footage are hereunder
---------------------------
by (2018-08-07 20:00:08)
We are unable to continue LeN without your kind donation.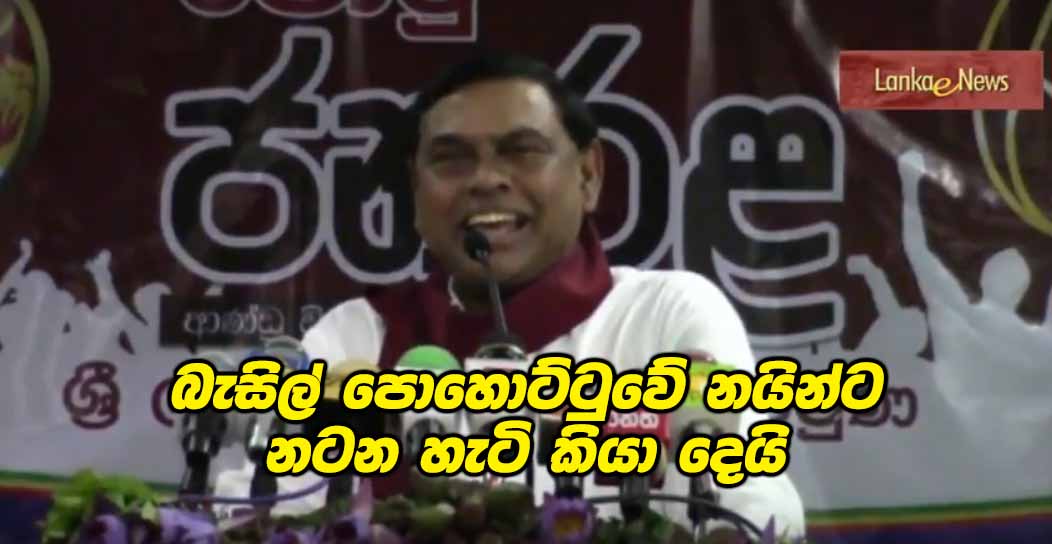 Leave a Reply