A grave parliamentary abuse- a world record !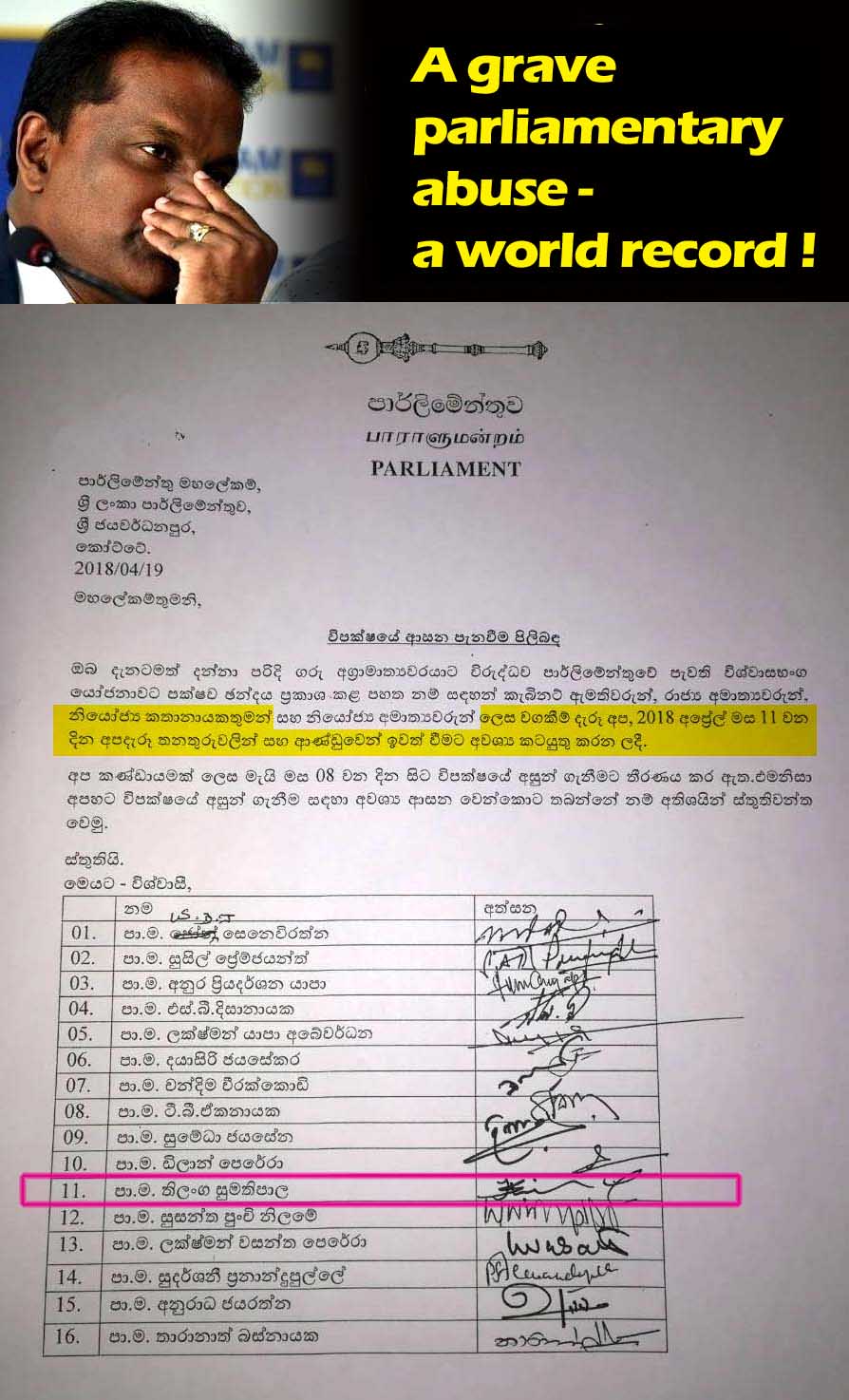 (Lanka-e-News- 13.May.2018, 11.30PM) It was over a month ago parliamentarian Thilanga Sumathipala resigned from his post of deputy speaker . But believe it or not ! this bookmaker who wallows in the suffering of the poor punters is still enjoying all the former privileges as a speaker.

We are reluctantly compelled to highlight this to the people of the country in the best interests of the country. Besides, even after several days have elapsed since the parliament was re convened , a new deputy speaker has not been appointed . This constitutes a grave parliamentary abuse.

It was on April 11 th the 16 parliamentarians including , the deputy speaker , ministers ,state ministers and deputy ministers informed the parliamentary secretary officially in writing of their resignation .
The letter of resignation bearing the 16 signatures is herein (magnify the image hereunder to view) . The vacancies which arose thereby were filled except that of deputy speaker. Consequently the parliament has functioned for 3 days after the re convening without a deputy speaker . This is a grave parliamentary abuse.
Even worse than that is : dep. Speaker Thilanga Sumathipala is still enjoying parliamentary privileges even after resigning .
He is using the official vehicles , resources and the office of the deputy speaker without hindrance still. Perhaps , the P.M , speaker , parliamentary secretary and president are not taking action against this abuse because they are under the thumb of Thilanga controlled by the power of Thilanga's race bookie filthy lucre.

It is most rudely shocking that a parliamentarian who had resigned is allowed to enjoy all the parliamentary privileges for a month. Nowhere in the world has such an opportunity been provided to an ex parliamentarian to commit such grave and outrageous abuse ! Similarly , nowhere in the world , a parliament has carried on its sessions without a deputy speaker for 3 days ! SL parliament is therefore breaking all the world's ignominious records !!
---------------------------
by (2018-05-13 21:09:28)
We are unable to continue LeN without your kind donation.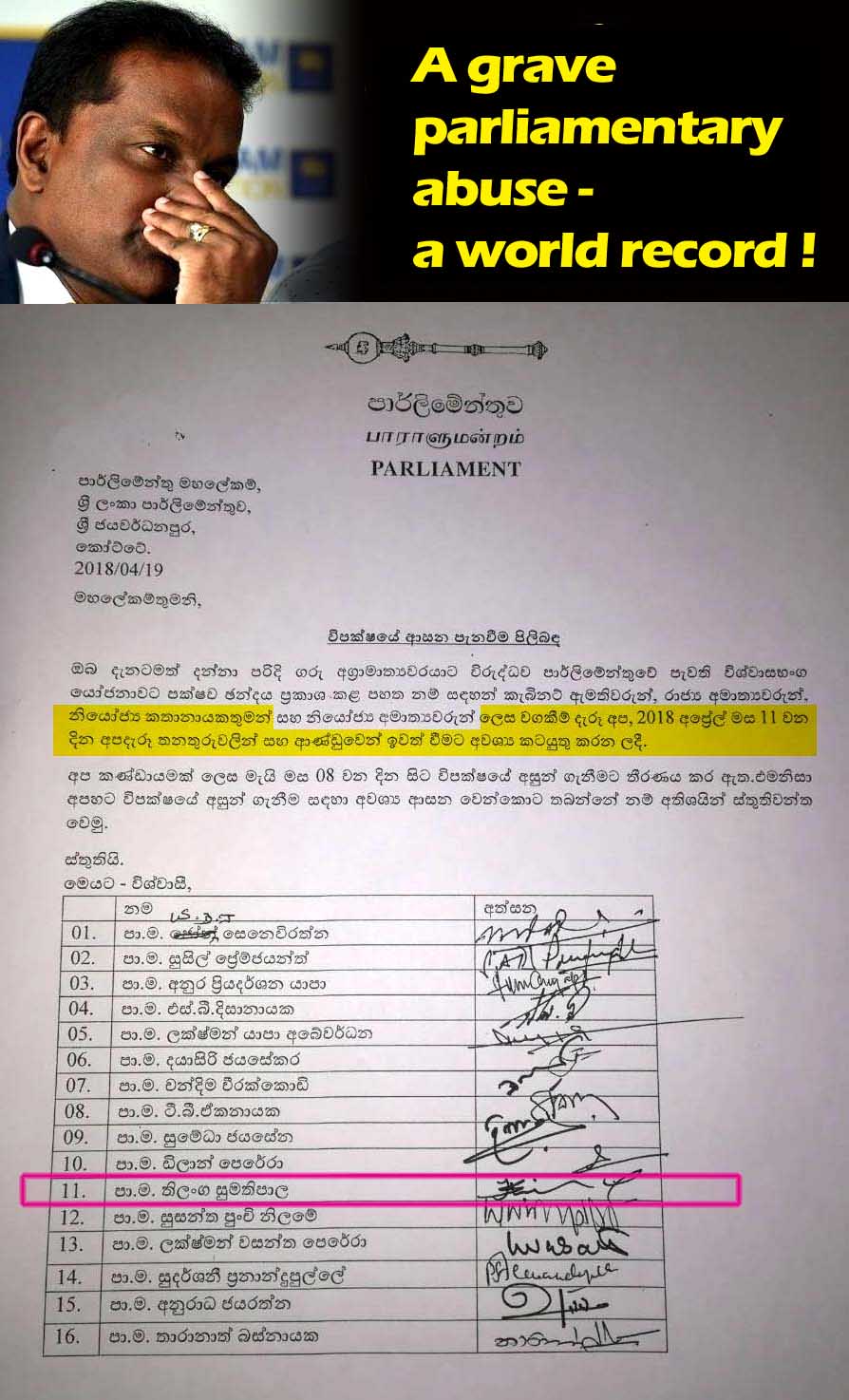 Leave a Reply