Gazette notification issued by president Gamarala for third time is also flawed , parliament officials point out !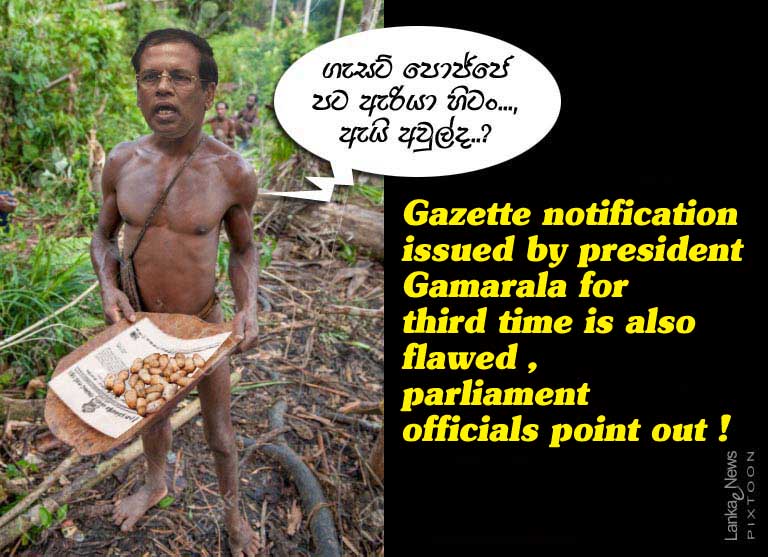 (Lanka-e-News - 28.April.2018, 8.45PM) The gazette notification No. 2068/24 issued on the 26th has mentioned the time of re convening parliament sessions as 02.15 p.m.
Parliament officials pointed out when an official letter is sent by the government and if an afternoon time is mentioned it should be 2.15 (p.m.) and not 02.15 (p.m. ) for , if the time of reconvening sessions is in the afternoon it should be either 2.15 (p.m.) or 14.15 and not 02.15 . If two digits are used for the hour , and if the time is in the afternoon it has to be 14.15 and not 02.15
It is a pity Pallewatte Gamarala the political moron who knows sweet bugger all about country's administration , and his buffoons who call themselves as presidential staff but just clustered around him only to fart around could not issue a correct gazette notification even on the third occasion !
Connected report
Gamarala prints gazettes three times to rectify mistakes ! latest proverb- 'like how Gamarala printed gazettes'
---------------------------
by (2018-04-28 15:33:45)
We are unable to continue LeN without your kind donation.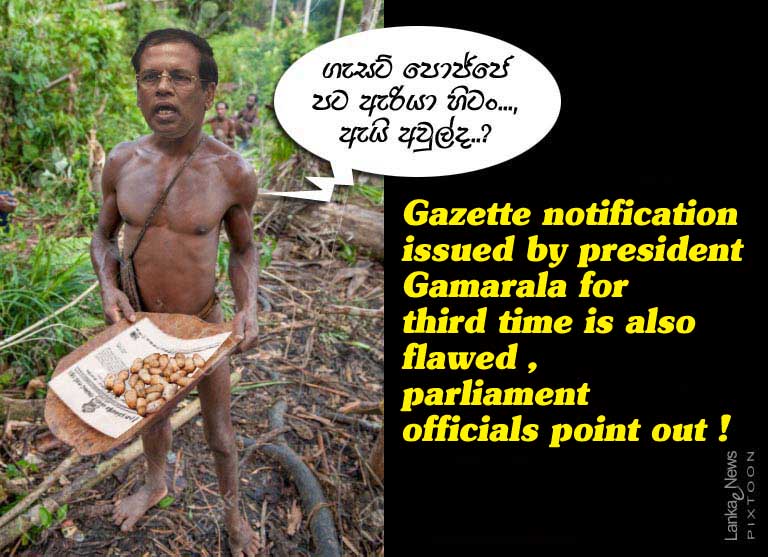 Leave a Reply