Clergy not harmed ;hand grenade of rioters explodes in Ambatenne; Kandy district under Maj. Gen. Rukman-P.M.'s statement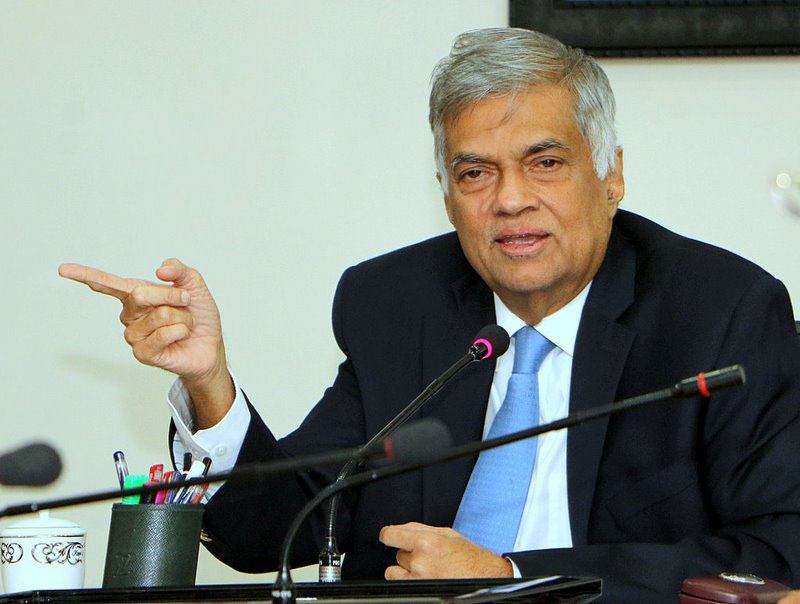 (Lanka-e-News -08.March.2018, 2.40PM) Prime Minister (P.M. ) Ranil Wickremesinghe has issued a special communiqué on the current situation in the cuntry . Following is the full text of the message …
I am today(07) issuing this statement to elucidate the present situation in Kandy district.
Following an attack launched on a driver in Teldeniya , the victim died. After his death , I made a special statement in parliament pertaining to some incidents of violence and disruptive activities in Kandy , as well as the state of emergency that was declared.
At present a state of emergency exists across the whole country , and the curfew that was imposed in Kandy was withdrawn this morning at 6.00
Arson has been committed on some business establishments in Katuagastota and its environs today. A hand grenade that was in the possession of the rioters in Ambatenne had exploded. The Police are investigating this. In Kandy and and other districts , calm and peace are now prevailing.
Taking into consideration the present situation , curfew is to be imposed from 4.00 p.m. today in Kandy district.
Though there are rumors that the clergy have also suffered harm , I say nothing of that sort had taken place .
The three forces , STF and Police have been deployed in the whole of Kandy . Central pradeshiya security corps commander Major General Rukman Dias has been appointed to coordinate the tasks of the security forces and the police. They have been instructed to be ready to somehow bring any unrest or tense situation under control.
Our security forces and police have been dispatched to these areas to beef up security..
At the same time , in order to prevent the spreading of malicious gossips and false publications to mislead and enrage the public , the social media has been temporarily banned.
Since the curfew has been clamped on Kandy and a state of emergency had been declared Island wide , I urge the public to act calmly and peacefully. I also hereby request every one to render the maximum assistance to maintain peace , law and order in your own areas.
I am happy to state there is peace prevailing in the other areas of the country. I therefore request the public not to fall prey to false rumors ,and conduct themselves responsibly.
Might I emphasize , the government has taken every measure to enforce the law strictly against those individuals and groups who are engaging in violence , and unlawful activities.

In conclusion , I am therefore requesting all sections of the population including Sinhalese , Tamils and Muslims to extend their fullest cooperation to curb and control the present tense situation , with a view to establishing a secure environment.
Ranil Wickremesinghe
Translated by Jeff
---------------------------
by (2018-03-08 09:26:41)
We are unable to continue LeN without your kind donation.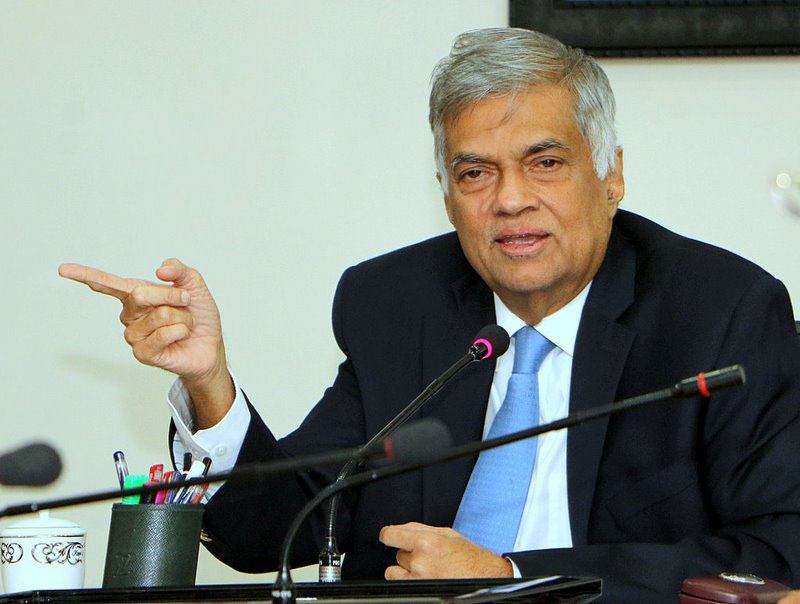 Leave a Reply