Racial violence was an organized pre -planned one ; laws will be enforced irrespective of race and religion –Govt.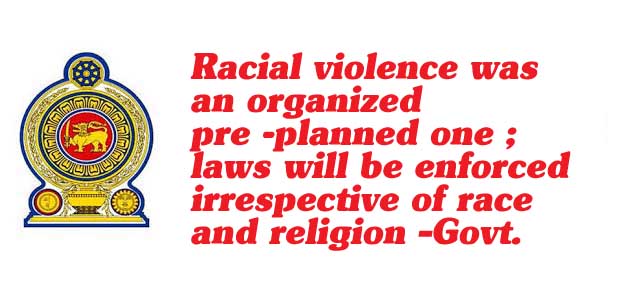 (Lanka-e-News - 08.March.2018, 11.45AM) The racial violence unleashed in Teldeniya was on an organized plan , and those who incited via the social media making inflammatory statements to create hatred among races , in violation of the laws of the country have been identified , said Dr.Sarath Amunugama on behalf of the government, while adding deterrent punishment will be meted out to the culprits regardless of their race and religion.

Amunugama made these comments at the cabinet meeting yesterday…
'This is not an issue among villagers. Those arriving from outside in vehicles stoked the violence by making provocative statements. We have evidence that this is a preplanned organized crime. Already we have arrested them .Among them are politicians linked to political parties and those who were in the security forces . There is also an individual who is still in the forces . Laws will be duly enforced against them.
In addition via the social media ,a large number of inflammatory statements were made against certain groups of the population .Hate statements , untrue statements , and statements which incite conflicts among races under the laws of SL are punishable offences. These culprits have been identified . Before long laws will be enforced against them irrespective of their religion and race ,'Dr. Amungama speaking on behalf of the government disclosed.
---------------------------
by (2018-03-08 07:10:14)
We are unable to continue LeN without your kind donation.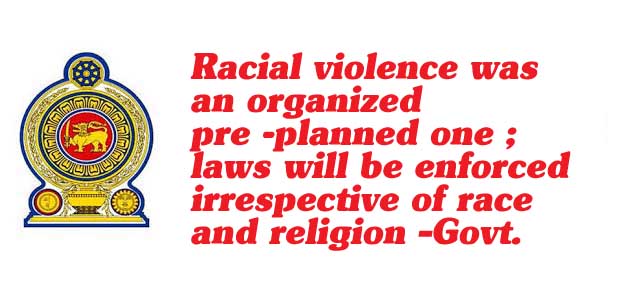 Leave a Reply