Incredible !! President Sirisena commits blunders even in his Independence day speech ! (Video)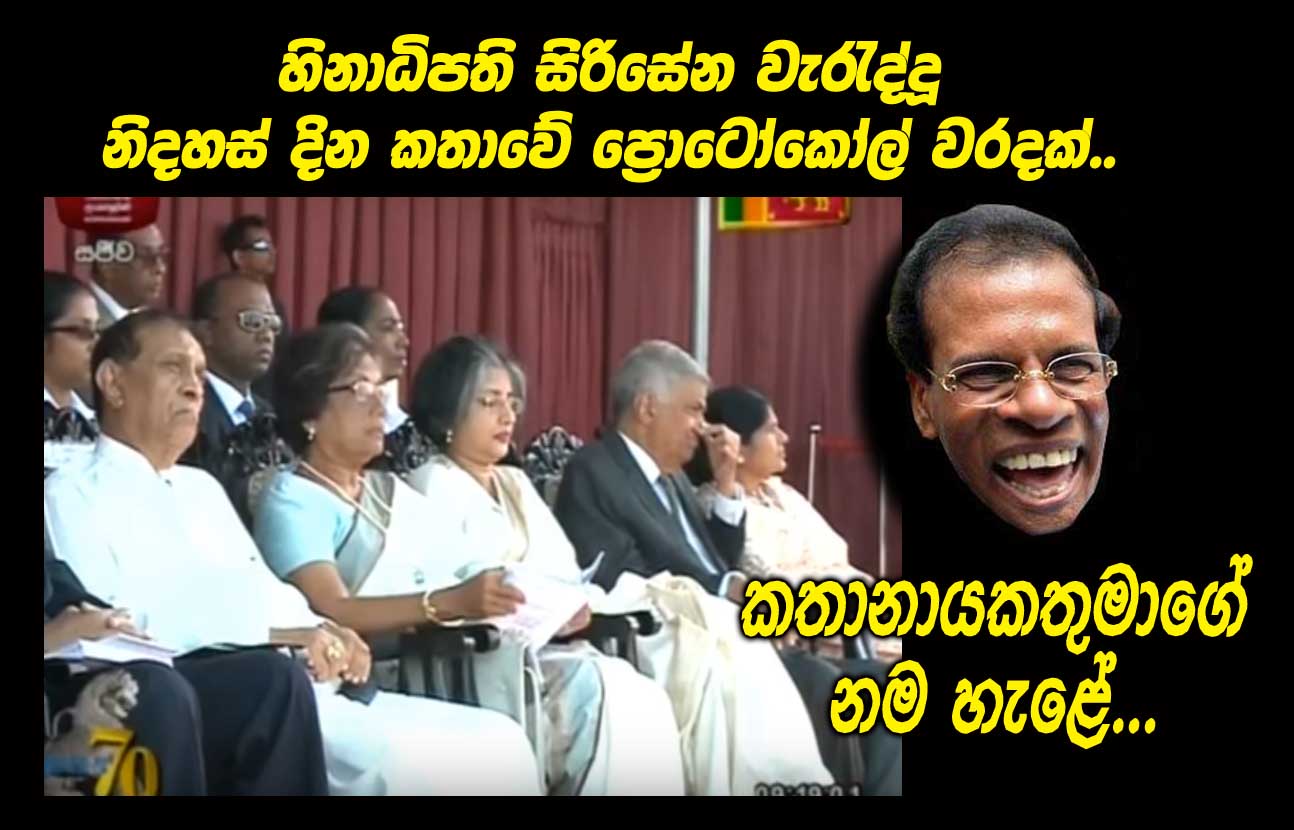 (Lanka-e-News - 08.Feb.2018, 11.30PM) President Maithripala Sirisena in his independence day speech on the 4 th committed a huge blunder by saying not once but twice that we are celebrating the 30 th annual commemoration of the independence day, instead of saying it is the 70 th annual commemoration .
He made another grave mistake when prefacing his speech too .While mentioning the names of the prime minister and then the speaker , he forgetting the speaker stated the name of the Chief Justice. Unbelievably , in his entire speech the president did not mention the speaker's name at all.
Following this serious omission , a telecaster who was announcing live via the Derana television telecast a picture of the speaker alongside in order to make the viewers understand this blunder.
State democratic personalities of the upper crust are of the view such blunders cannot be committed by a State leader under any circumstances specially on an independence day celebration.
Click this link to watch the Video https://www.facebook.com/lankaenews/videos/1761559170575907/
---------------------------
by (2018-02-09 02:24:54)
We are unable to continue LeN without your kind donation.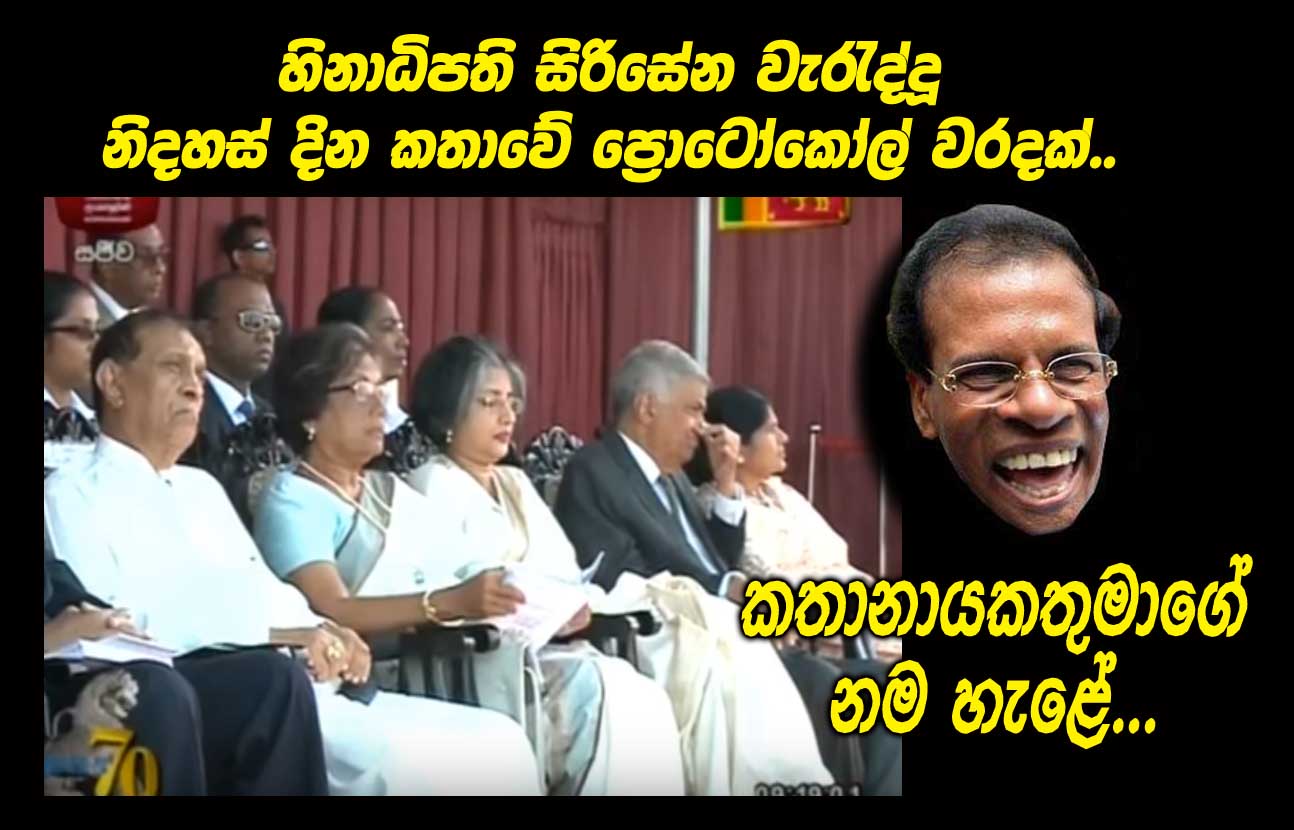 Leave a Reply