Usurer Soma's daughter Deepa as SLFP mayoral candidate against Rosie of UNP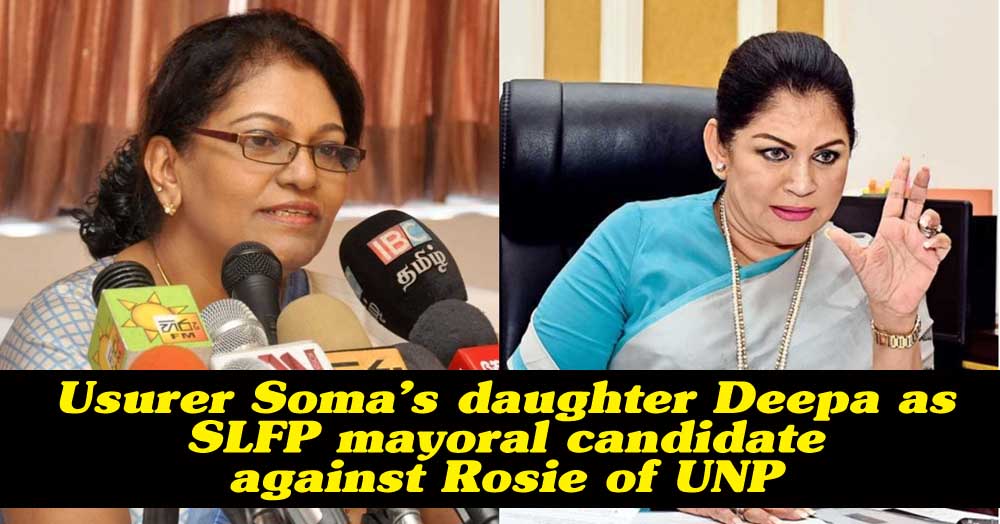 (Lanka-e-News - 16.Dec.2017, 11.05PM) While rumors are raging that Rosie Senanayake of the UNP will be contesting the post of mayor of Colombo Municipal Council (CMC) , it was revealed yesterday (15) that Deepa Edirisinghe the daughter of late Soma Edirisinghe will be the SLFP candidate for the mayor (CMC) post.
For the first time Deepa Edirisinghe made her presence at the media briefing held following her appointment as the Colombo district organizer of SLFP. Incidentally the rule is there must be a compulsory 25 % women representation at elections, and it is Faizer Mustafa who had propelled her forward to the hustings.
Deepa at the media briefing spoke thus :
'In fact I am happy that I entered politics. I chose the SLFP because I thought it is a pure party . I am hoping to move forward along with women in my future activities. Both the president Maithripala and Faizer Mustafa are extending tremendous support . I think I will receive the support even in the future. I did not come into social service just yesterday. From 2008 we have been carrying on these activities with our mother under 'Janasarana 'and 'Punarjeewa' funds. Even now that is in operation in the way we can. So I thought if women come forward to render service to the country politically I can do a greater service towards them . It is for that I decided to enter politics.'
Be that as it may , the overriding truth is , the Edirisinghe family is best noted for committing the worst sins through usury – the only business they know and on which they built their much vaunted empire of filthy lucre. It is on those monies ruthlessly earned on the sufferings of the poor and destitute who borrowed from them at exorbitant interest rates to meet their financial commitments , the Edirisinghe family thrived , wallowed and prospered.

What 's more ! Some time ago , they commenced a financial establishment under the name of 'Edirisinghe Trust Investment '(ETI) . Under that Co. because Rs. 37 billon ! of the monies of the depositors vanished into thin air , and the establishment crashed to the detriment of the depositors , the Central Bank took over.

It is a tragi- comedy in SL it is such monsters , Shylocks and culprits who are being prodded and propelled to play god by bankrupt politicos and political parties .
---------------------------
by (2017-12-16 17:41:23)
We are unable to continue LeN without your kind donation.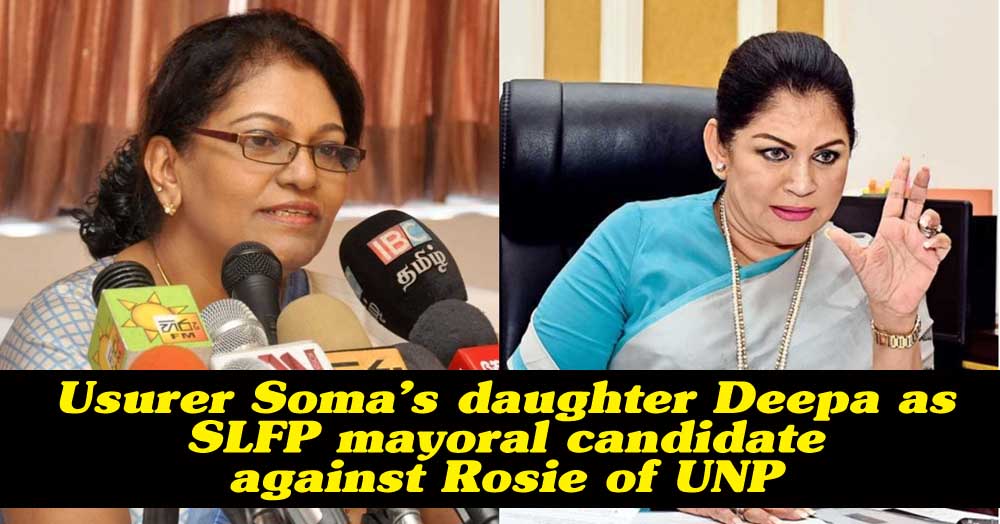 Leave a Reply