LeN ban not imposed by media ministry but by a 'higher force' - Mangala discloses ! (video)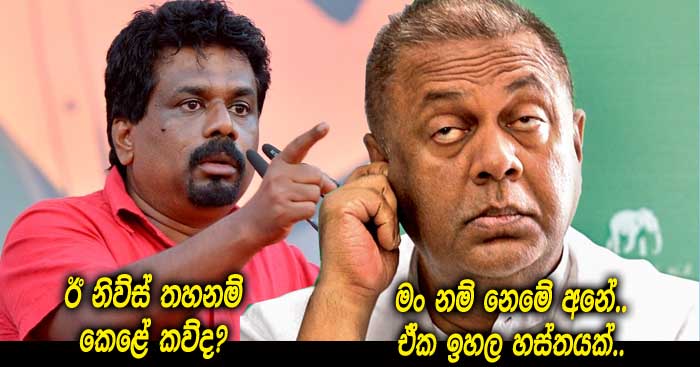 (Lanka-e-News - 13.Dec.2017, 1.05PM) Minister of media Mangala Samaraweera revealed in Parliament on the 9 th that the media ministry has nothing to do with the ban imposed on the Lanka e news website within the country , and that a 'higher force' is responsible.
The minister gave the afore -stated answer in response to a lengthy question raised by the opposition chief whip and JVP leader Anura Kumara Dissanayake regarding the Lanka e news ban during the budget debate session on expenditure .
Dissanayake pointed out , It was the present media minister who went to courts during the Mahinda Rajapakse era against prohibition of registration of websites , and while there are opportunities to access Lanka e news website under the minister's era , why is the minister remaining silent now , he questioned.
It was then the media minister revealed ' a higher force is in operation.'
In any event , the media minister at a conference recently said , websites cannot be obstructed and he is still reading the Lanka e news daily.
This higher force he referred to is none other than the chief , around whom the barking and snarling 'pariah dogs' are clustered boosted by the assumption that an international website can be blocked, and are self - fattening -eating the crumbs falling off the mouth of this 'higher force' while illegally depriving the rights of over two million viewers of the website as well as making the UNP ministers to turn dumb. Unbelievably this is the 'higher force' that gets panicky and maniacally rattled when he the culprit is warned , exposed and urged by Lanka e news to go along the straight virtuous path .
It is a pity, uncouth ,uncultured ,uncivilized Sillysena is stripping nude daily and shamelessly before the forces which propelled him to power, while falling prey to his barbaric brutes who imagine the internet can be forbidden .

Hereunder is the video footage of the verbal exchange between Mangala Samaraweera and Anura Dissanayake
---------------------------
by (2017-12-13 07:37:48)
We are unable to continue LeN without your kind donation.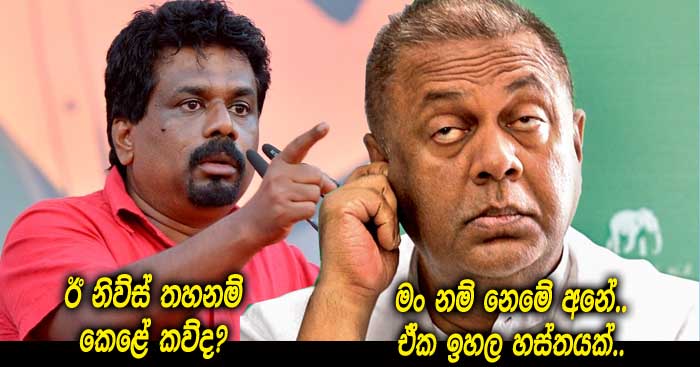 Leave a Reply