Even as president reiterates executive presidency shall be abolished ,his SLFP party takes contradictory stand ! (video)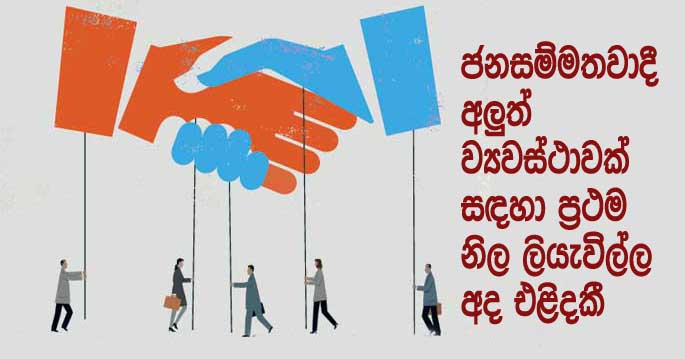 (Lanka-e-News- 21.Sep.2017, 12.30PM) The first official document alias interim report regarding a new constitution is to be tabled before the steering committee of the Constitution formulation committee which is to meet today (21) .
This comprehensive document incorporates the proposals of all parties representing the parliament : Proposals of the six sub committees appointed by the Constitution formulation committee , and proposals of the Lal Wijenaike committee appointed to gather public opinion.
This document was delayed because the SLFP dilly dallied with its proposals. In any case the proposals finally submitted by it reveal a bizarre fairy tale . The SLFP which vehemently opposed the executive presidency since the day Late J.R. Jayawardena introduced it in 1978, has in its latest proposals stated to the dismay and disappointment of all that the executive presidency shall be continued. The proposal of the SLFP in connection with the devolution of powers too is fluid and vague it is learnt.
Yet, president Maithripala the SLFP president who came to power after making solemn promises and vowing an umpteen times that he would abolish the executive presidency , and will not contest the presidential election again , reiterated his stand in no uncertain terms when he recently met with the leaders of the Civil organizations. When the latter had questioned isn't the SLFP taking a contradictory stance ? the president had made it abundantly clear he would take every step to secure the necessary two third majority in parliament to abolish the executive presidency.

However , some members of the Constitution formulation committee represented by all parties to bring forth a new constitution charged that the spirit and interest of the SLFP party in favor of the new constitution is flagging.
The interim report pertaining to the democratic new constitution that was scheduled to be tabled today (21) , is to be discussed further , and the relevant draft bill of the new constitution after changes is to be tabled in parliament. Thereafter it must be passed with a two third majority in parliament , and okayed via a referendum.
There is no doubt the country is at a most crucial point in its political history –it marks a watershed in country's history ! It is the duty of all to contribute towards this new constitution which aims at eradicating a biggest enemy and obstacle to democracy - the executive presidency.
In the video footage below is the speech of Dr. Wickremabahu which analyzes the abominable policies of SLFP which cannot be approved of
---------------------------
by (2017-09-21 06:48:03)
We are unable to continue LeN without your kind donation.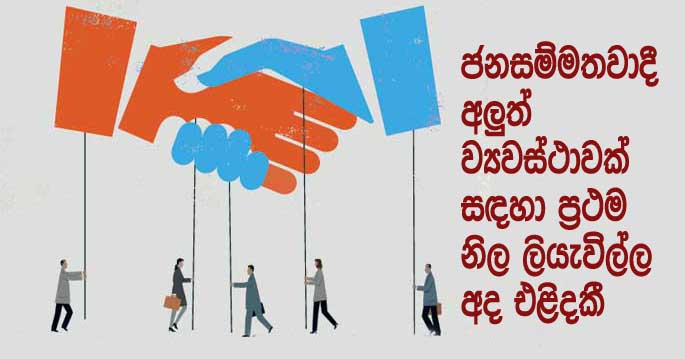 Leave a Reply