Lalith and Anusha sleep on either side of Thajudeen murderer Captain Tissa ; Dr. Nirmali deranged and disoriented !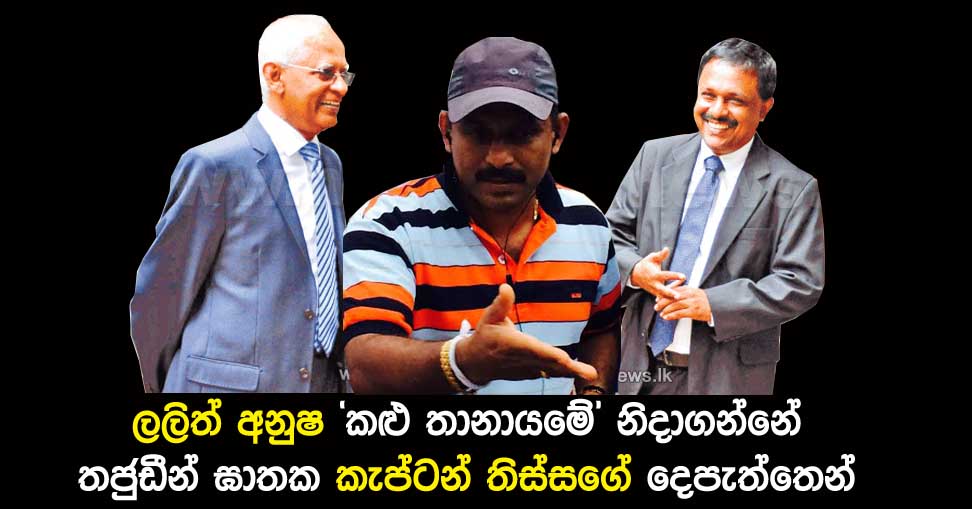 (Lanka-e-News - 20.Sep.2017, 11.45PM) Following the immediate transfer of Dr. Nirmali the chief medical officer of prison hospital from it to national hospital , several incidents linked to the 'sordid rest house' she ran at the prison hospital have come to light.
Currently the two imprisoned culprits Lalith Weeratunge and Anusha Pelpita sleep on either side of Tissa Wimalasena alias 'Captain Tissa" (Mahinda Rajapakse 's driver) the prime suspect in the Thajudeen murder . Tissa who is flanked by Anusha and Lalith is well looked after by them .
It is Captain Tissa the ruthless murderer who abducted popular Rugby player Thajudeen , broke his bones and burned him to death , and it is Nirmali who saw to it Tissa is warded in the prison hospital from 19 th to provide him with all the luxurious comforts of Kings.
Sanath Chandra of police department a suspect in a another most ghastly murder in Sri Lanka's history is warded at the prison hospital from 21 st March , and 'Wickremesooriya of the Navy is warded at the prison hospital from the 12 th. It is to be noted both of them have no ailments.
Admission tickets of Lalith –Anusha to prison hospital written within 11 mins.!
Lalith and Anusha were taken in through the main gate of the prison by the prison guards Samarakoon and Hettiyawatha on 7 th September at 4.04 p.m. This has been recorded by jailor Duminda while Dr. racketeer Nirmali had started examining the two culprits at 4.15 p.m. and concluded the examination at 5.00 p.m.
Nirmali had examined Lalith who defrauded Rs. 600 million of public funds , within just 11 mins . of his entry into the prison. ( This is why we reported on September 8 th , even before Lalith and Anusha the notorious crooks were brought to prison , Nirmali was in the ready to admit them to the prison hospital).
Nirmali the rascally doctor wrote the hospital tickets for the duo within a few mins. though she delayed their admission to prison hospital because the gaze of the whole country was on her foul plays and misconduct despite being a doctor . Shoudn't the professional body question on this ?
According to Nirmali , when Lalith was being admitted to hospital , he had missed 4 doses of insulin. How strange , Nirmali who was loitering near the prison gate anticipating the arrival of Lalith , and wrote the ticket within just 11 mins. instead of administering the insulin injection, had spent her time making entries in the registers to admit him to hospital.
On 7 th of September Dr. Nirmali was the doctor 'on call'. Jailor Mohan Karunaratne had phoned at 4.35 p.m. to summon her and Nirmali who arrived after the call has examined Lalith . However she had recorded she examined Lalith within the prison at 4.15 p.m. Obviously , Nirmali is deranged and disoriented or a magician because based on her own time recording , she had examined Lalith at 4.15 p.m even before she arrived in hospital. Her dementia is further confirmed by the fact that she is always more concerned about engaging in sordid activities than performing her professional duties duly.
---------------------------
by (2017-09-21 00:58:06)
We are unable to continue LeN without your kind donation.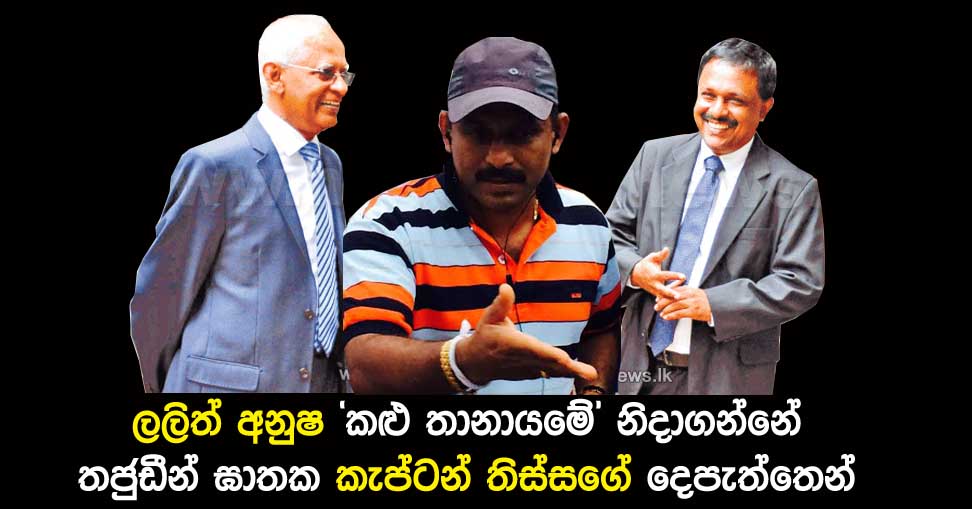 Leave a Reply