Yet another innovation from Akila ! Vocational education to O/L failures –Pilot project next month !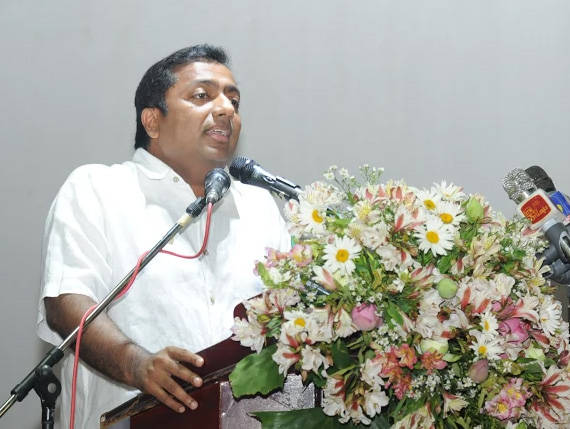 (Lanka-e-News - 17.Sep.2017, 11.45PM) A novel program titled " 13 years of education certificate" is to be introduced designed for students who followed their classes without interruption from the first year to the 13 th year but failed in the GCE Ordinary level examination. This program which is to be launched from October this year aims at providing 'vocational education' to those students.
Annually , 250,000 -300,000 students sit the GCE O/L exam and out of them about 120,000 successfully complete it rendering them eligible to follow GCE advanced level .
Under this 13 years of uninterrupted education project , though the students have failed in the GCE O/L , they can still look up to a bright future . 26 subjects have been identified for the new 'vocational education', and those students who follow are awarded an NVQ level 4 certificate after they complete the course.
This new program which is to commence in 2019 will cover all schools. Already a sum of Rs. 5 billion has been allocated for this project. The education ministry has planned to launch the pilot project in October this year.
4419 students of 42 national schools of all the districts will receive the education opportunities via this project which will comprise 134 classrooms , 27 smart class rooms , 27 Multifunction classrooms , 33 Aesthetic units, 25 libraries covering vocational subjects and 92 Multimedia screens .
At the same time 26 subjects on technology will be introduced to the School curriculum , and through those theoretical and practical lessons will be taught to the students . The subjects taught will cover psychology , physical fitness ,puppetry, Home décor, landscaping , culinary art , agriculture , aquatic resources management , Estate management , apparel and garments manufacture, welding technology , software development, environmental science , setting up of websites and Tourism Industry.
In a nutshell , Minister Akila Viraj Kariyawasam through this innovation which is his brainchild , plans to provide vocational education to students who fail in the GCE O/L exam , thereby minimizing unemployment and via that boost the national economy
After this project , all students who fail in the GCE O/L exam will be leaving schools armed with a professional education certificate.
Instead of turning out arts graduates in large numbers via Universities , and be unemployed , it is infinitely better to secure vocational education at GCE O/L stage and come out from schools itself armed with that knowledge which will also serve as a launching pad for higher training in their own chosen vocational attainments, if necessary.
---------------------------
by (2017-09-18 21:56:22)
We are unable to continue LeN without your kind donation.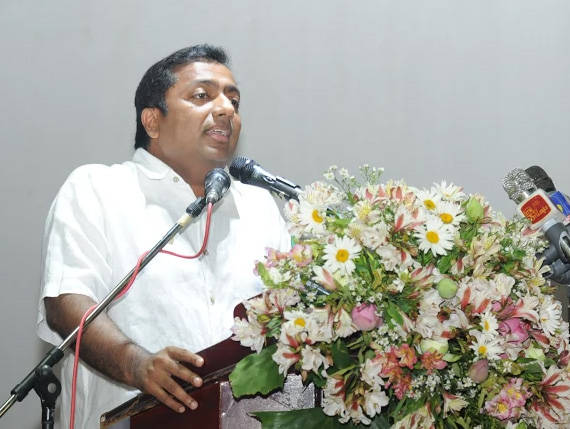 Leave a Reply