I shall file defamatory action against everyone maligning and slinging mud at me –Rosie !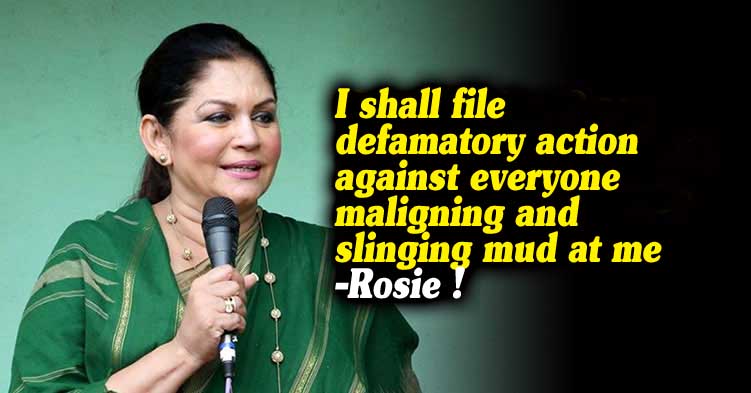 (Lanka-e-News - 08.Sep.2017, 11.45AM) Various discarded individuals are appearing before President Maithri's Bond Commission to make statements to implicate certain individuals by mentioning their names , and thereafter accusations are being made against them based on those derogatory and malicious statements . Owing to this the duties and responsibilities of the Commission are not being duly carried out, consequent upon which the Commission itself has descended to the lowliest disdainful level, and its image is tarnished .

The individuals whose names are mentioned and maligned before this Commission have no methodology or means to prove their innocence . On the 6 th such an accusation was made mentioning the names of Rosie Senanayake who is not an M.P. and her son. Rosie who is currently overseas is rudely shocked over this mudslinging . She has therefore issued a communique in this connection while warning that she will file defamatory cases against all those individuals . The full text of her communique is hereunder ….
During the period of my membership in the Parliamentary select Committee on public Enterprises (COPE) , no information that was received by it was unlawfully passed to any group . I say this with full responsibility.
Though my son's name was mentioned before the Treasury Bonds Commission , there was no evidence whatsoever presented to corroborate that allegation. That happened in 2016 during a discussion. I was not a member of parliament in the year 2016.
While that is the true picture , some media without making proper inquiries baselessly linked me and my son to the Bonds scam . They splashed this as headline news thereby only confirming to what disgraceful and deplorable level the present media profession has descended.
I who had always been maintaining an unblemished spotless record in politics , therefore absolutely repudiate all allegations leveled against me and my son . Moreover , I shall take steps to institute legal action against every one who defamed and maligned me. No sooner I arrive in SL than I shall take action to elucidate and amplify on this matter .
Rosie Senanayake
2017-09-07
---------------------------
by (2017-09-08 06:31:16)
We are unable to continue LeN without your kind donation.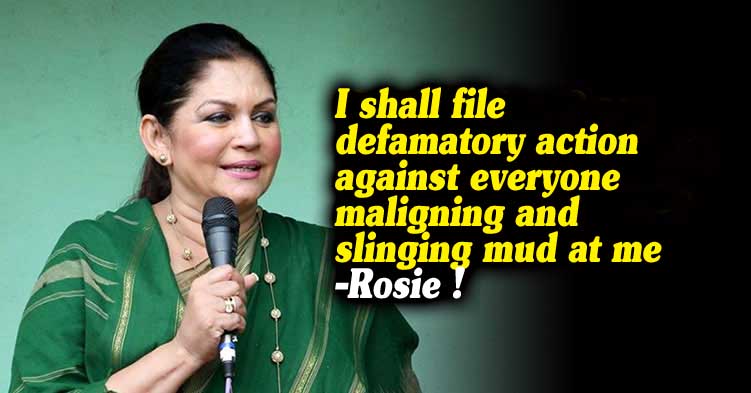 Leave a Reply