Is this IGP alias Imbecile General of Police worthy of his position ? Historic video footage exposes ….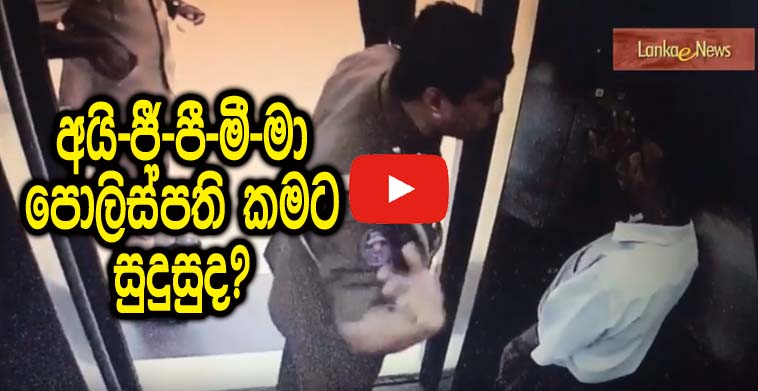 (Lanka-e-News - 14.Aug.2017, 11.45PM) Believe it or not ! IGP Poojitha Jayasundara has assaulted officers of other religions at the police headquarters who transgressed the extremist directive of his that every morning between 8.30 and 8.45 all police officers should meditate in accordance with his private program ' Meditate according to Poojitha'. The hooligan IGP had attacked those of other religions on 2017- 04-11
Among those who were attacked by the Inspector General of Police (who is by now better known as Imbecile General of Police ) acting in excessof his official powers and even indulging in religious extremism was Ludowyke , a burgher the OIC of the Narcotics Bureau. Following this attack Ludowyke who suffered from shock had to be hospitalized. Poojitha also assaulted the lift operator M.Samarakone Banda at the police headquarters (civil employee) on that day after seizing him by the collar for not performing his ' Poojitha 's meditation'
The IGP also most shamelessly threatened a female officer of the headquarters inquiries division who commands respect saying ' I shall sexually abuse you too .' Lanka e News earlier on reported these disgraceful shocking incidents involving the IGP , the highest in the hierarchy of the Sri Lanka police( Video footage ).
Though Ludowyke and Banda did not seek recourse to legal action against the hooliganism of the IGP, the respectable female officer had sought legal redress against the IGP 's obscene remarks. ( It is only one who is respectable would feel ashamed and insulted that she has actually been abused when a verbal threat is made 'I shall abuse you' - that is, one who has a true understanding of the laws and rights) . She has taken the necessary steps legally against uncouth, uncivilized and vulgar Poojitha.

Any civilized member of society knows when a beehive is disturbed , the bees sting indiscriminately whoever crossing their path. But the crucial question is ,in a civilized country , who will tolerate an IGP who behaves like a vulgar barbaric bee , and is on a rampage?
At least those who watch the video hereunder should awake to the dire dangers gripping the country with an IGP who cannot conduct himself morally and lawfully (despite being the highest in the police hierarchy) ,or control his belligerence and vulgarity, or his unbridled tongue .
Connected report…
IGP Koloma (eccentric) goes berserk ! scolds OIC in raw filth ; assaults lift operator with fists and feet ; police discipline crashes to zero level !!
Watch video footage below
---------------------------
by (2017-08-14 20:47:30)
We are unable to continue LeN without your kind donation.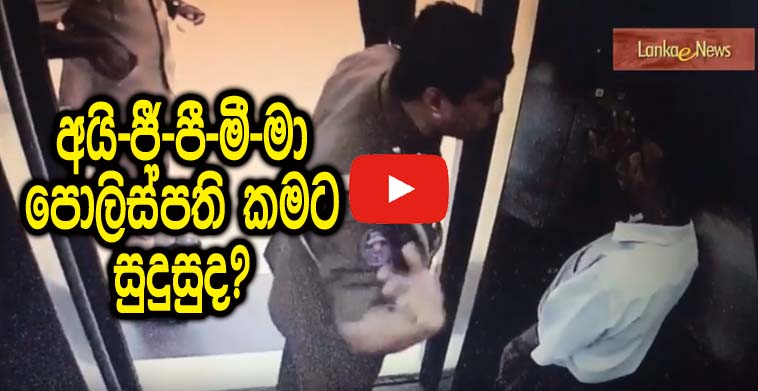 Leave a Reply