Wijeydasa Rajapaksa is a blatant liar taking credit for other people's work to project a false image of himself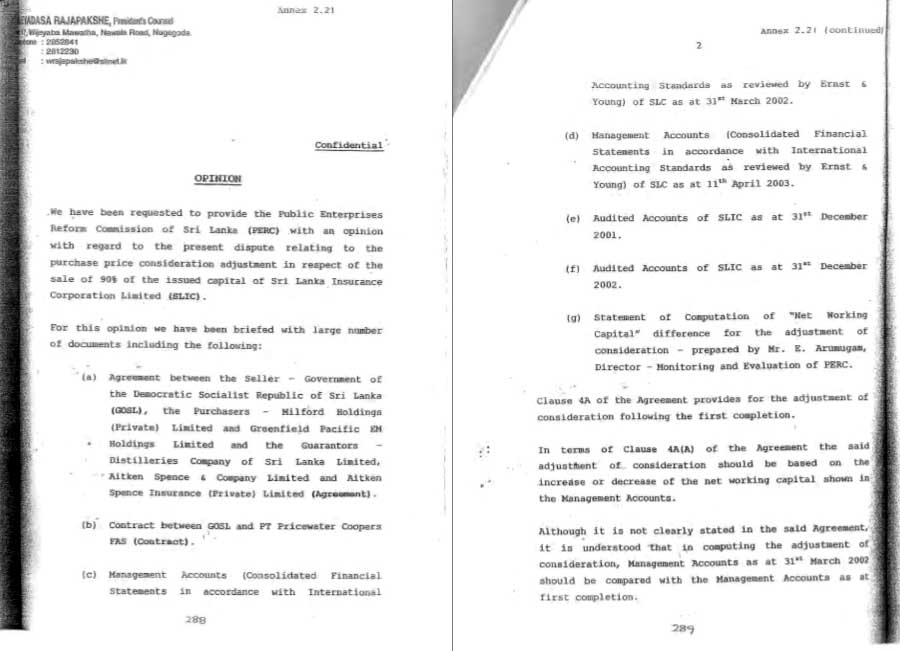 (Lanka-e-News - 12.Aug.2017, 2.45PM) On Minister Wijeyadasa Rajapaksa's recent 'big talk' of taking back Hambantota Port, Minister Dr. Rajith Senaratne had lambasted him at a News Conference reported in the Lankaenews under heading "Dealdasa the only the two legged buffalo with two doctorates 'whip lashed' by Rajitha ! – Lawyer Minister Dealdasa doesn't know the difference between lease and sale".
Big talking Minister Wijeyadasa Rajapaksa had stated that he will vest the Hambantota Port Land in the people. The land is already with the people and only leased to a Sri Lankan Company, jointly owned by a Chinese Company and the Government of Sri Lanka.
In his 'big talk' he has also stated that he took over the Sri Lanka Insurance Corporation. This is a shameful lie. It is well known that Sri Lanka Insurance Corporation was vested in the Government by Supreme Court because of frauds investigated and disclosed to Court by former PERC Chairman Nihal Sri Ameresekere. Though the Case had been filed in the name of Vasudeva Nanayakkara, Ameresekere had done all the work as disclosed by Vasudeva Nanayakkara at many meetings.
A COPE Sub-Committee of which Wijeyadasa Rajapaksa was not a Member had investigated the Sri Lanka Insurance Corporation fraud first reported by Auditor General. A Member of the COPE Sub-Committee had said that they had been been assisted by former PERC Chairman Nihal Sri Ameresekere, who had prepared a Report, which Wijeyadasa Rajapaksa had tabled in Parliament as his own. What a shameful deceitful act of plagiarism, which is illegal.
In fact, as per attached Opinion given by Lawyer Wijeyadasa Rajapaksa to PERC in July 2006 he has fully exonerated the Sri Lanka Insurance Corporation Auditors Ernst & Young. In subsequent Supreme Court Case these Auditors Ernst & Young had been severely castigated by the Supreme Court and removed as the Auditors of Sri Lanka Insurance Corporation, making Wijeyadasa Rajapaksa a clown.
Being a Member of Parliament and Chairman of COPE at that time could Wijeyadasa Rajapaksa have given Legal Opinion to Government institution PERC and recovered considerable fees ? Members of Parliament are prohibited from doing this.
As Minister of Buddha Sasana Wijeyadasa Rajapaksa is not practising the basic principles of not telling lies. The Mahanayakes should take note and take-up with the President of Wijeyadasa Rajapaksa's unsuitability.
(Please see the supporting documents in follwing images )
---------------------------
by (2017-08-12 09:51:13)
We are unable to continue LeN without your kind donation.
Leave a Reply