Asiri hospital Dental doctor 'sex Kumaraya' explores contours of female patient while examining the tooth !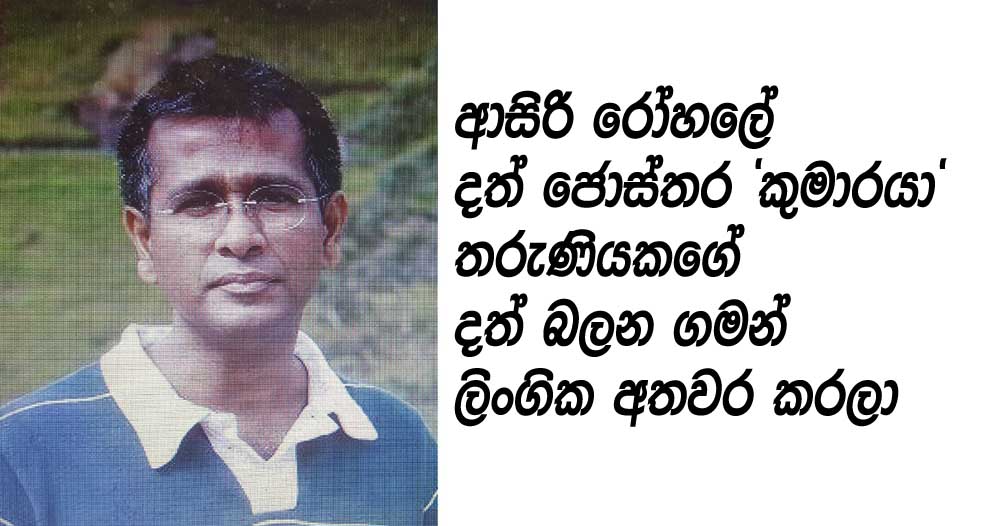 (Lanka-e-news - 04.Aug.2017, 8.35 PM) A young patient (female) who visited Asiri hospital , a private popular hospital in Colombo for dental care was sexually molested by a dental doctor of the hospital while giving dental treatment. She had complained to the hospital officials that she was molested. The name of the dental doctor is Kumara Kaluarachchi (photo herein) .
Ms. Priyanthi Jayasinghe a relative of the victim had made written complaints to the Director, Asiri hospital , Sri Lanka (SL) Dental association and SL Medical Council in this connection (a copy of the complaint sent to Lanka e news is published herein) .
It is reported that this Dr. Kumara Kaluarachchi (Athavara Kumaraya) has been involved in such molestation in the past too ,and the victims in those instances have been young female patients . Because of this doctor rascal's sex starvation and misconduct , his legal wife had left him and gone abroad.
Dearth of doctors in SL notwithstanding , steps must be taken by authorities to sack such scoundrels from their posts as well as cancel their licenses so that the lofty profession's dignity can be safeguarded. In addition they must be taught an unforgettable lesson by recovering from them the monies of the tax payers spent on these shameless two legged tie coat animals to provide them free education in the medical Colleges of the government.
It is because these doctors are pampered at public expense they do not know the worth of the public and the care they should lavish on patients. They are like over indulged pigs and Swines living only to gratify their lust , or their selfish self serving interests even staging heartless strikes on the slightest pretext compromising professional dignity and their duties to the detriment of the entire country .
---------------------------
by (2017-08-04 15:07:53)
We are unable to continue LeN without your kind donation.
Leave a Reply