Group in motor bikes attack 2 cops in Jaffna: conspiracy to overturn reconciliation between the races !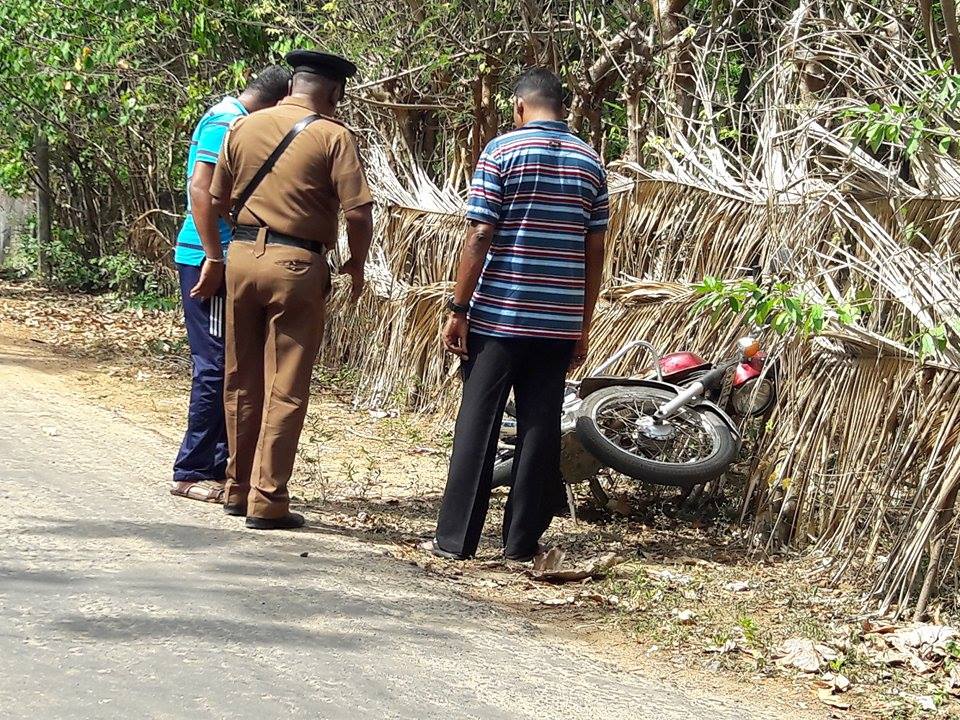 (Lanka-e-News- 31.July.2017, 11.30PM) Following a sword attack launched by an unidentified group that arrived on motorbikes on two police officers on 30 th (morning ) when they were travelling along Ponnadi road , Kopay police division , Kokuvil , Jaffna , the two victims of the attack were admitted to Jaffna hospital.
According to a doctor of Jaffna hospital, because one of the police officer was in a serious condition , he had to undergo surgery.

When these two officers were traveling in uniform on the motorbike for an inquiry in Kopay at about 1.45 p.m. , about 8 individuals who came on four motorbikes have attacked them . The victims are Surendran a Tamil police constable (P.C.) ,and Dhammika a Sinhalese P.C. , Jaffna security sources revealed.
No arrests have been made yet and entire Jaffna is under security alert.
Jaffna police are conducting investigations.
Following the Sinhalese sergeant sacrificing his life to rescue the Tamil high court judge Ilencheliyan recently , and the latter weeping at the funeral of the sergeant ,there arose a strong feeling for reconciliation between the two races .Racism dropped to zero level , and Tamil youths of Jaffna lit oil lamps on behalf of the late Sinhalese sergeant. It is therefore very clear a group of extremists who cannot bear to see unity of races and harmony is responsible for this attack.
It is therefore the paramount duty of the government to nip this in the bud by deploying all its resources and somehow tracking down these extremists and punishing them duly.
(In the photo are the motor bike of the police officers who were attacked , and the police investigators at the scene of crime )

Photos courtesy –Dinasena Rathugamage
---------------------------
by (2017-07-31 22:26:46)
We are unable to continue LeN without your kind donation.
Leave a Reply