School girl murder – Fake drama in the making that IGP and CID tried to kill criminal Lalith Jayasinghe–Pathiba Mahanama is drama producer !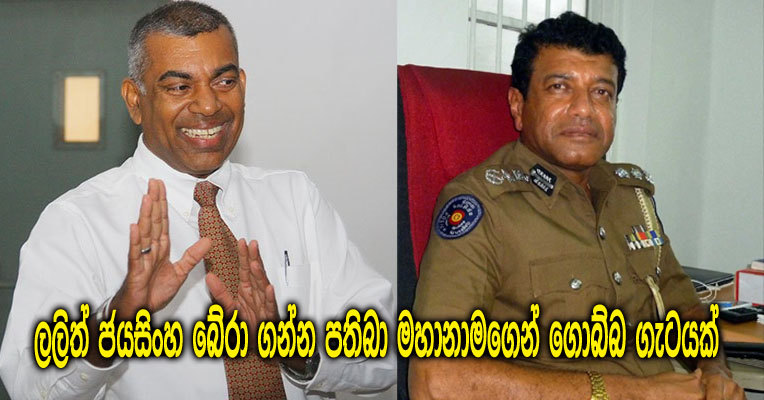 (Lanka-e-News - 19.July.2017,11.30PM) Unbelievably , it is Pathiba Mahanama the former president of Human Rights commission during the nefarious decade of corrupt criminal Rajapakses has made the latest despicable move telling most rudely shocking and abominable lies to save SDIG Lalith Jayasinghe who is now in remand custody for allowing the prime suspect to escape in connection with the murder of a school girl after collecting a bribe of Rs. 4 million.
Lalith Jayasinghe and Mahanama are not only bosom pals but 'bottle' pals too who would empty liquor bottles in double quick time. Like birds of a feather flock together these two debauched buddies of the same feather drink , dine and will not hesitate to commit crimes together.
Mahanama who went and met Lalith Jayasinghe at Anuradhapura prison has plotted to rescue his bosom bottle pal. When the CID which took Lalith Jayasinghe into custody was transporting Lalith Jayasinghe in the Benz car to Kayts court the vehicle met with an accident on the way.
Infamously famous Mahanama taking advantage of this accident has advised to make a spurious complaint that the IGP and CID conspired to murder Lalith Jayasinghe . Thereby the IGP and CID can be intimidated , Mahanama had further pointed out to Lalith.
As both of them are birds of a feather who commit crimes together, Lalith Jayasinghe had also added his own piece of criminal advice . That is ,citing an incident that happened after Lalith was produced in court.
When Lalith was produced in court he was remanded until the 25 th. His lawyer informed court that since Lalith is linked to the school girl murder , his life is in danger if he is detained in Jaffna remand prison. Hence a request was made by the lawyer to transfer him to Anuradhapura prison to which request the judge gave permission.
Subsequently , when Lalith was being transported in the prison vehicle to Anuradhapura , it was discovered that the judge has inadvertently not signed the order to transfer Lalith to Anuradhapura prison. The officers have then come back , obtained the judge's signature and again traveled to Anuradhapura.
Pointing out this incident , criminal minded Lalith had told Mahanama it can be used to paint a picture that it was a part of a conspiracy to murder Lalith .
Accordingly , Mahanama and a group are orchestrating a fake drama that there is a conspiracy to murder Lalith Jayasinghe , casting aside the actual facts. Making an official complaint to the IGP, informing the president in writing and filing a human rights petition in the Supreme court (SC) are part of this conspiracy .

The cruel irony of all these manipulations and machinations is, it is Sri Lanka's former Human Rights Commissioner of all people who is playing the key role in this fake drama to save a criminal who is an accomplice in the cold blooded brutal murder of an innocent school girl .
It is only in present SL after corrupt criminal crooked Rajapakses ruled the country such murky and criminal activities are resorted to with impunity by even high State officials including Commissioner of human rights shamelessly and unconscionably metamorphosing into Commissioner of inhuman wrongs !
---------------------------
by (2017-07-19 21:37:10)
We are unable to continue LeN without your kind donation.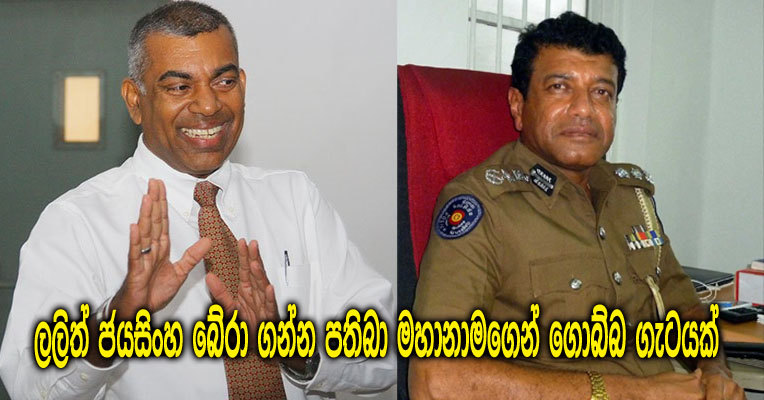 Leave a Reply