BBS members responsible for Kurunegala mosque attack : 2 arrested ,four more hiding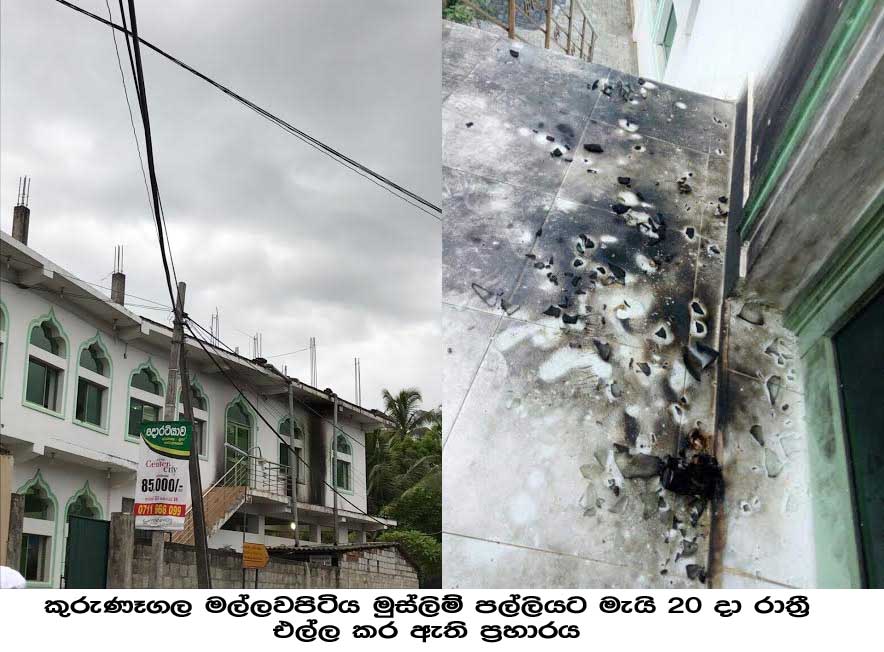 (Lanka-e-News - 16.June.2017, 10.10PM) When the police apprehended two suspects following the attack launched on a mosque by hurling petrol bombs , it was discovered they have been active members of the Bodhu Bala Sena (BBS) organization for some time .
The police releasing a communiqué revealed as follows:
A team of investigating officers of the Kurunegala police after a prolonged investigation into the petrol bomb attack on the Mallawapitiya mosque within Kurunegala police division on 21 st May at dawn , has arrested two individuals and are being interrogated.
It has come to light these two suspects are BBS organization activists for some time . The police are taking action to arrest four more suspects . It is learnt these suspects have fled the area and are now in hiding.
When a group of officers of the organized crimes division was about to arrest Galagoda Athe Gnanassara at Koskele, Kurunegala on 21 st May ,and following what happened at that moment , the petrol bombs had been hurled at the Mallawapitiya Mosque.

( In the photo is the mosque that was attacked with petrol bombs)
---------------------------
by (2017-06-16 16:46:12)
We are unable to continue LeN without your kind donation.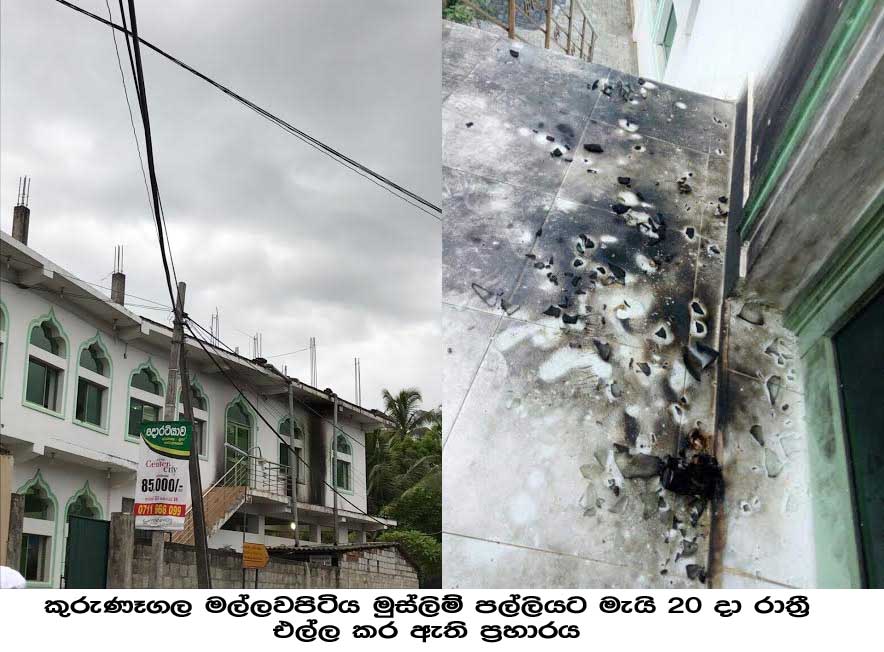 Leave a Reply