Foul language of filthy journalist to match John's offensive language ! (video)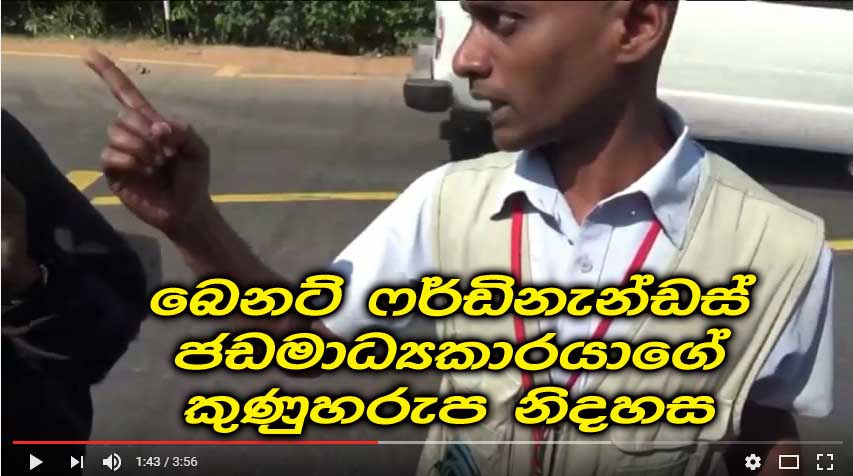 (Lanka-e-News- 13.June.2017, 11.30PM) The minister of Tourism and Christian affairs, John Amaratunge has by now become answerable to society and the people owing to the monumental environmental disaster resulting from garbage collected within the Colombo Municipal limits being dumped in Muthurajawela , a swampy land. The latest incident relates to his use of abusive foul and filthy language against a journalist who went to question him in that regard.
The news report apart , this journalist Bennet Ferdinandez who tried to question him is one who is best known for his most putrid career antecedence . He has been involved in so many disgraceful and dishonorable activities exploiting his official position, the details of which are in our possession. He has acquired a notoriety for collecting kickbacks from various parties abusing his career , and 'selling' his professional honor to do the sordid biddings of those parties.
It is the common habit of any professional to stand by his/ her colleague in the profession irrespective of what wrong the latter has committed . It is also generally the practice among professionals to defend his /her colleague in the event of he/she facing threats and intimidation from outside.

Nevertheless , as Gampaha district journalists who always safeguard the dignity and honor of the profession , we cannot in this instance stand by journalist Bennet Ferdinandez, in the incident in which the minister conducted himself most unethically and crudely.
This is because Bennet Ferdinandez is one who based on the illicit benefits he derives from various parties, in order to serve their needs, scolds his media colleagues in filthy and foul language , with a view to dominate them enthroning the jungle laws which is his obsession . The video herein only depicts just a fraction of his crude and barbaric conduct.
At this juncture while we make his barbaric and brutal conduct known to the whole world , we hope there will be initiated a separate social dialogue regarding the environmental disaster for which the minister John Aamaratunge is answerable.
By Gampaha journalists for the protection of professional dignity
Post scriptum …
The heroic popular ' Free media movement' sprang forward to whitewash this media coolie without proper inquiry or analysis . Whereas other media organizations did not issue media communiqués on behalf of this media scoundrel .
It is therefore best if the 'Free Media movement' thinks not twice but quadruple times before issuing a communiqué in the future.
Watch the video of the unscrupulous district correspondent who while demanding media freedom sells its honor for filthy lucre
---------------------------
by (2017-06-13 20:54:27)
We are unable to continue LeN without your kind donation.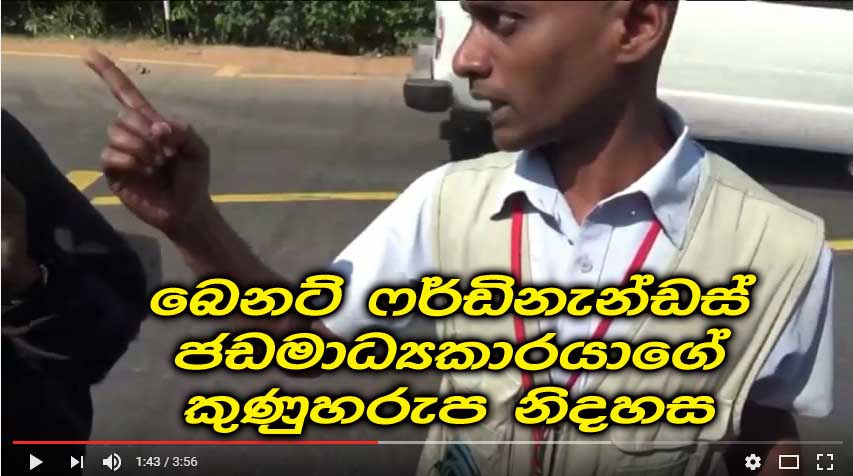 Leave a Reply