A so called superior quality Doctor of GMOA ( Govt. Medical Oppressors Association) arrested for torturing his doctor wife !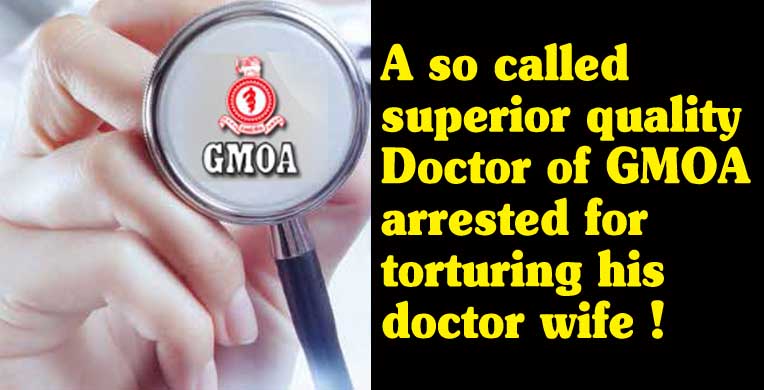 (Lanka-e-News- 13.June.2017, 11.30PM) A doctor who is a member of the Government Medical officers Association -GMOA (a rare set of jokers of the medical profession) that preaches superior standard among doctors but does not practice themselves , was apprehended by the police officers of the Children and women's bureau . This doctor is attached to the Kandy General hospital .
Being a member of the cruel GMOA ( Government Medical Oppressors Association ,another name for it ) naturally , like his association which commits atrocities on helpless patients by neglecting them when staging unending meaningless , senseless ruthless strikes , this doctor has exhibited his baser instincts and cruel qualities towards his own wife who is also a doctor in the Kandy hospital. Unable to endure any longer the unrelenting torture and torment her doctor husband inflicted on her , she had lodged a complaint with the Children and Women's bureau.
The victim was admitted to the Kandy general hospital for treatment following the assault and battery suffered at the hands of her husband , the so called 'superior quality' doctor of the super duper Padeniya's GMOA.
During the last two weeks alone three complaints had been made to the Kandy police against this 'superior quality' doctor of the 'super duper' inhumane GMOA , over his inhuman inferior qualities – assaulting and torturing his own wife ! Even prior to this , the victim had made a number of complaints to the police against this brutal doctor husband of the GMOA ( Government Medical Oppressors Association ) .
It is by now a well and widely known fact that GMOA of doctor joker Padeniya has a great affinity to stage strikes even on the slightest pretext to cause untold hardships to the helpless and hapless patients . Hence the people are eagerly watching whether the GMOA which has a great passion to inflict cruelty on humans , would take the side of the suffering victim or the cruel assailant , and stage a strike even for that , which has become their favorite occupation while neglecting their noble professional duties .
---------------------------
by (2017-06-13 20:51:03)
We are unable to continue LeN without your kind donation.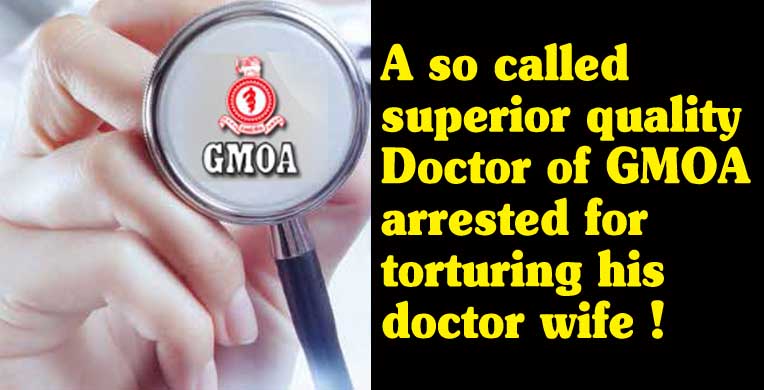 Leave a Reply