'Dealgala' misuses P.M.'s security detail – His civic rights shall be stripped therefore !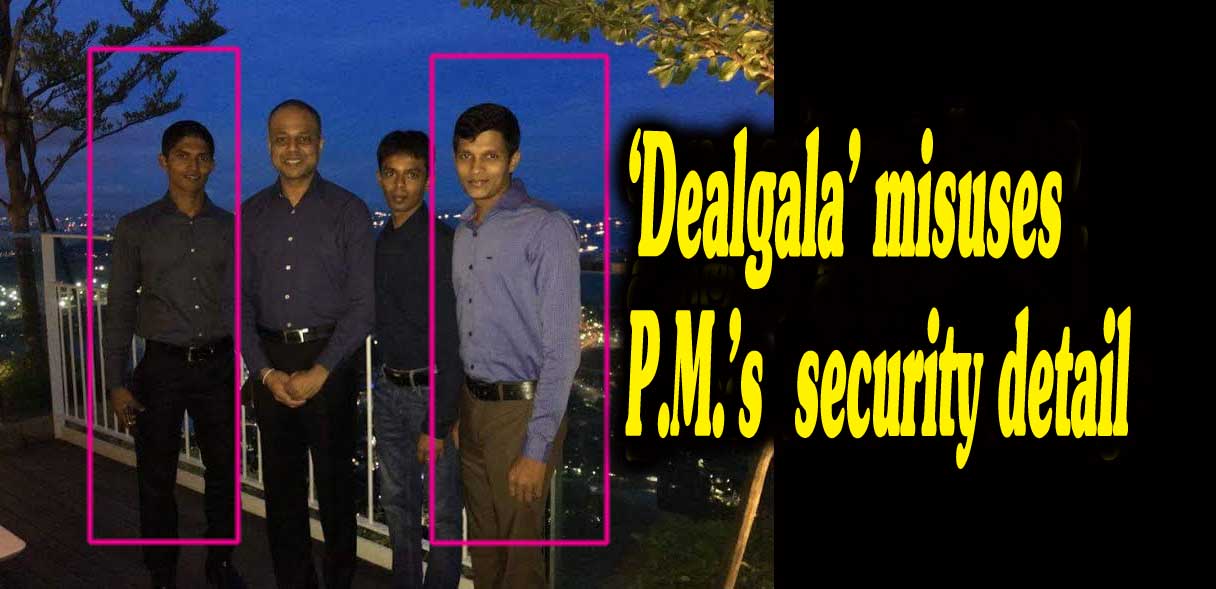 (Lanka-e-News - 11.June.2017, 11.00PM) Law and order minister Sagala Ratnayake alias 'Dealgala' the spineless invertebrate best known for his worst habit of shameless stooping , has by abusing the laws and the public funds beefed up his own security detail selfishly and unlawfully, based on reports reaching Lanka e news. The photo herein bears testimony to this .
This ordinary minister had taken along with him members of the security detail of the prime minister when he went overseas , thus wasting public funds. The two individuals in the photo marked in red are members of P.M.'s security team- that was when they travelled with Sagala abroad. Moreover this spineless invertebrate who prefers stooping dishonorably for his personal lascivious gratification , to serving the country, which service is his honorable duty and onerous responsibility takes with him six official vehicles of the P.M. along with latter's security personnel , even when he idly roams the streets citing official grounds ( he knows to do nothing better officially ) .
When there is no security council report of any threats whatsoever to life, the country's laws do not permit providing security wasting precious public funds to every one, or to cure their lascivious itch developed consequent upon shameless stooping .

The security detail of the president must provide security to the president and his family , and the security detail of the P.M. should provide security to the latter and his family.
When that is the true position, members of the security detail of the P.M. providing security to this shameless stooping political snake under the grass ordinary minister who is waiting for the first opportunity to sell his soul as well as the honor of the ministerial portfolio to betray the party , masses and the country , is absolutely unlawful. This constitutes not only abuse of his own official powers, but also abuse of powers that belong to the P.M. thereby rendering himself liable to a serious crime punishable with withdrawal of his civic rights.
Hence , it is high time the president who is in charge of the overall security of the country takes a decision in this regard.
---------------------------
by (2017-06-11 19:47:52)
We are unable to continue LeN without your kind donation.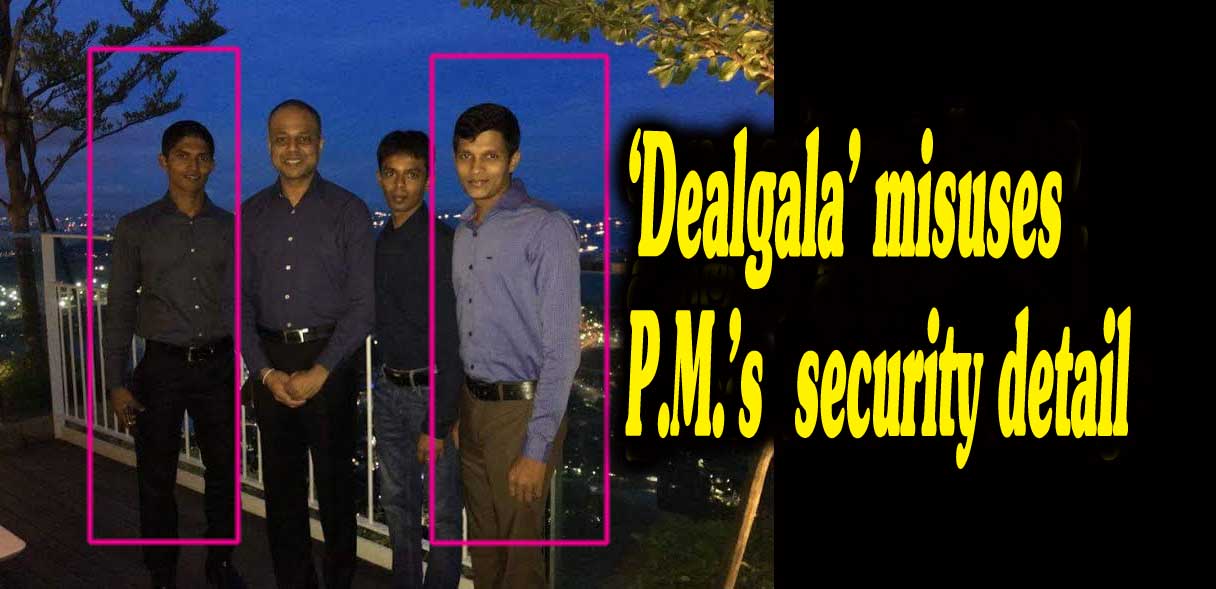 Leave a Reply