Suspect who set fire to Muslim shops at Wijerama and Nugegoda is a BBS member since 2014 and bosom pal of Gnanassara: 4 others arrested -Police Spokesman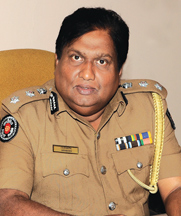 (Lanka-e-News - 11.June.2017, 11.00PM) The main suspect who was arrested recently in connection with the arson committed on four Muslim business establishments at Nugegoda and Wijerama , is a member having links with Bodhu Bala sena (BBS) organization since 2014 , and an active member of the organization .Four more suspects have been arrested in Trincomalee and Danthurai . Among them are a Muslim and a Tamil , as revealed by police media spokesman DIG Priyantha Jayakody today (11).
The 32 years old suspect Wanniarachige Kasun Kumara is a son of a doctor , and he was directly involved in setting fire to the establishments , Jayakody further stated.
Jayakody made these disclosures when addressing a media briefing today held at the State information department .
Commenting further the police media spokesman stated thus :
'During the past one month , two religious places and two business establishments of Muslims were set fire to . Investigations in that regard were conducted by the police officers in charge of those areas.
The suspect responsible for the arson committed on the four establishments in Nugegoda and Wijerama was arrested and he is being interrogated while being held in detention. This suspect is directly involved in those four incidents. He has been an active member of the BBS since 2014 and has been involved in the BBS activities since that time.
He has been having very close ties with Galagoda Athe Gnanassara. He was also the one who led the protests staged at Borella against the arrest of Gnanassara ,it has come to light.
There are several smaller groups that are having connections with the BBS , and this main suspect is closely associated with the leaders of those groups. The investigation is being conducted by a senior DIG monitored by IGP Poojitha Jayasundara . The police are taking action to arrest the suspects involved in the incidents that happened at various places.

The Police are most vigilant in respect of those who are seeking to incite racial and religious hatred among the people. No opportunity will be given to such individuals to violate the rule of law , or break down the law and order of the country . The laws will be strictly enforced against such groups.
16 similar attacks have been reported across the country . Apart from the suspect arrested in the Maharagama attack , four others have been arrested in Trincomalee and Danthurai .
One Tamil national has been taken into custody pertaining to the attack launched on a place of religious worship of Muslims in Trincomalee. It was revealed, that attack was a result of a conflict that erupted with another group at the place the incident occurred.
A Muslim youth who made a blasphemous comment about Lord Buddha in his face book account at Danthurai was arrested . He has been remanded until the 14 th of June.

Some Sinhalese youths who were provoked by this have attacked a number of Muslim houses . Investigation was conducted into this , and two Sinhalese youths - main suspects in this connection have been arrested.

The laws will be strictly enforced against those who stoke racial and religious hatred and tension . The IGP has informed OIC's of all police stations on this via a circular sent to them a week ago ' the police media spokesman explained.
---------------------------
by (2017-06-11 19:39:02)
We are unable to continue LeN without your kind donation.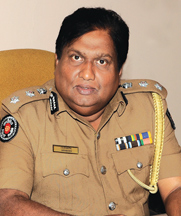 Leave a Reply