President appoints former media secretary Bopage to three most vital posts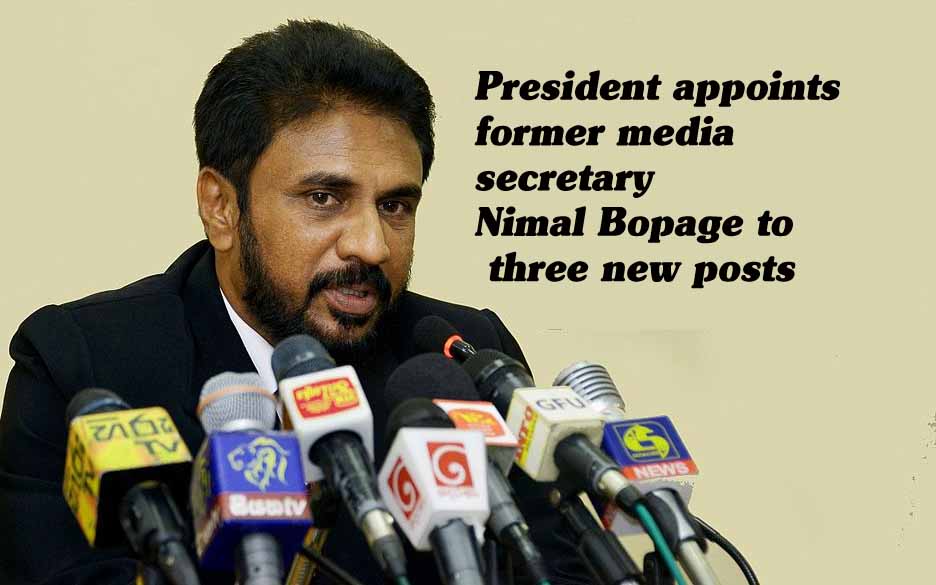 (Lanka-e-News - 09.June.2017, 2.45PM) Former media ministry secretary Nimal Bopage, lawyer, following the cabinet reshuffle that brought together the ministry of finance and the media ministry, has been appointed to three posts with greater responsibilities by the president . The three posts are : President's additional secretary , president's media advisor and chairman of Geological survey and mining Bureau.
When Nimal Bopage was holding the post of media secretary , he was one who acted with a backbone and most scrupulously opposed the decision of the prime minister to hire vehicles for M.P.s at high rates describing it as a corrupt scheme. According to sources close to the president , the latter has made a special request to Bopage to clean up the Geological survey and mining Bureau which is presently allegedly steeped in corruption.
According to reports Bopage the new presidential media advisor will not be having any links with the presidential media division.
When the media ministry and the finance ministry were brought under a single minister , both ministries came under a single secretary. When that happened , Dr. R.H.S. Samaratunge the secretary to the finance ministry was appointed in place of Bopage who was the secretary to the media ministry, when the media ministry came under Samaratunge.
Since those are two vast ministries , Nimal Bopage the secretary to media ministry , if necessary could have been kept back as additional secretary in the new ministry of media and finance , but that did not happen.
Instead , minister Samaraweera took back Ruwan Ferdinads a close friend of the minister who later turned foe , after mending fences, and appointed him as the coordinating secretary of the media ministry.
The minister has made this appointment despite the fact that there are a number of media institutions under Ruwan Ferdinands and those are close to him there exists a clear conflict of interests .
In any event the president yesterday (07) appointed Bopage to three most important posts .
---------------------------
by (2017-06-09 09:26:12)
We are unable to continue LeN without your kind donation.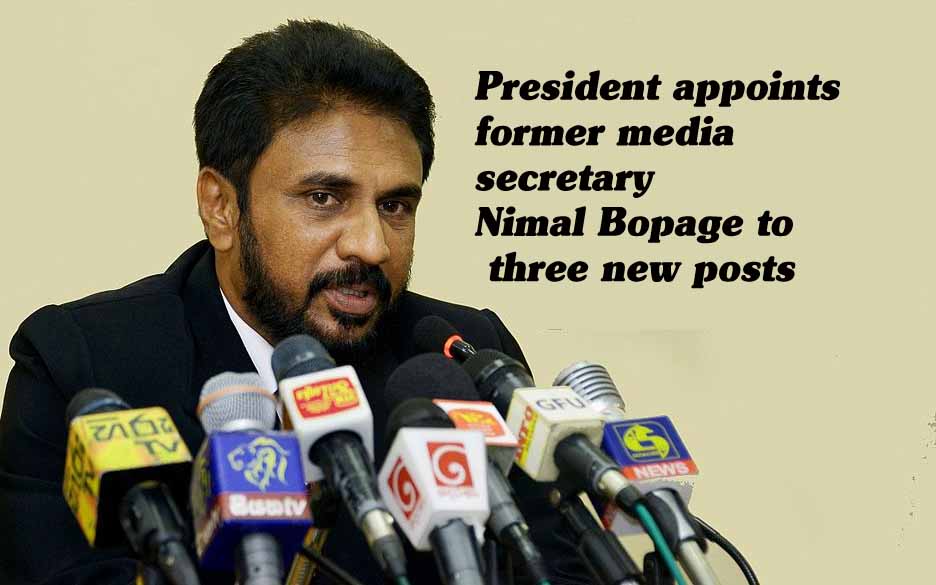 Leave a Reply