Trincomalee mosque attacked the very day after High Commissioners were enlightened on unmitigated violence on Muslim places .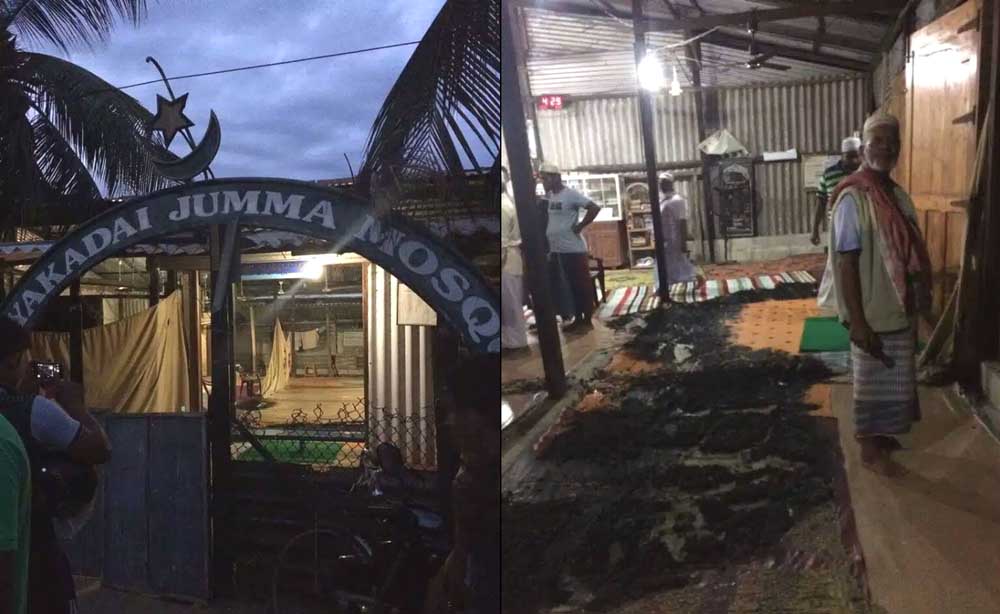 (Lanka-e-News - 07.June.2017, 1.45PM) The Muslim Jumma mosque situated at Manayaveli, Tricomalee was attacked with petrol bombs on 2 nd night at about 5.00 , in the early hours of the morning. The mats in the mosque have been burnt into ashes following this attack.
This mosque is situated behind the Navy camp . Besides , the street lamps had been extinguished at the time of the attack.
Though there are no Sinhala Buddhists in this area , it is the view of the residents some third party had done this to fish in troubled waters. Trincomalee police are conducting investigations .
On the 2nd , the Muslim leaders invited the High Commissioners of Australia and Canada to the ancient Dewatagaha mosque in Colombo to enlighten them on the recent attacks targeting Muslim places of worship and business places. It is significant to note this attack was launched the very day after this meeting, and therefore the Muslim leaders are most concerned.

( Photographs depict the discussion that was held at Dewatagaha mosque , and the attack on the Trincomalee mosque)
---------------------------
by (2017-06-07 08:19:19)
We are unable to continue LeN without your kind donation.
Leave a Reply