Terrorists attack historic London bridge ! 7 dead, 48 injured; assailants killed within 8 mins. following swift police action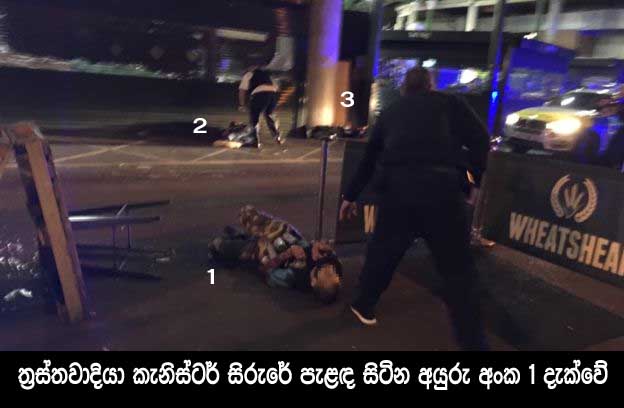 (Lanka-e-News - 04.June.2017, 12.40PM) City of London came under a terrorist attack again yesterday night (03 ) . A white van that was travelling down the historic London bridge ploughed through the crowd walking along the pavement killing the civilians by running over them . The murderers in the Van after reaching the end of the bridge had alighted and forcibly entered the Burrough market area , and with knives stabbed all and sundry .
The incident occurred just after 10.00 p.m.
The Police which acted swiftly and efficiently had shot and killed three killers. The assassins were having on them fake explosive devices ,according to the police. The photograph released to the media depicts the three killers who were shot down by the police. Among them was a terrorist wearing fake suicide canisters around his body though there was no explosion.
The police said , they could kill the three terrorists within 8 mins. of receiving the first information .It is being investigated whether there were more terrorists within the Van.
7 civilians have died by the Van running over them and due to stabbing. 48 other civilians who were injured were admitted to six hospitals. One police officer of the transport division was injured, police sources say.

Police request the public to upload any video or photographs of the incident which they have to the website www.ukpoliceimageappeal.co.uk.
Yesterday night attack on London Bridge is the third terrorist attack on Britain in recent time. Earlier on , a similar attack was launched on the Westminister bridge where the parliament is situated , followed by another suicide bomber attack on a musical show during its concluding stages.
The parliamentary elections of Britain is scheduled for 8 th of June. When a survey was conducted by the BBC to decide which party has the greater ability to secure the country , the ruling conservative party could poll only few votes. The opposition Labor party polled more .
---------------------------
by (2017-06-04 09:09:27)
We are unable to continue LeN without your kind donation.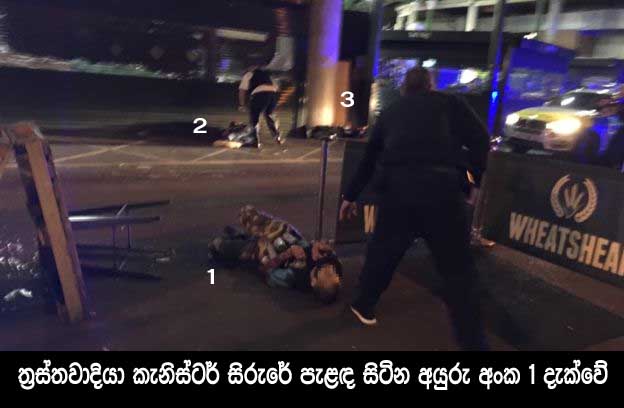 Leave a Reply