Padeniya's contempt of court trial on 2 nd August : Hordes of Joint opposition politicos in court !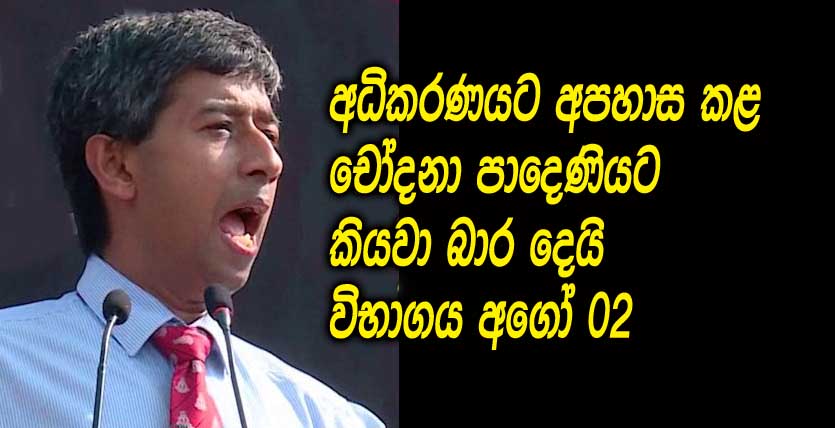 (Lanka-e-News 25.May.2017, 10.30AM) Dr.Padeniya the GMOA president who is by now a byword for cruelty to patients through staging frequent meaningless GMOA strikes , and therefore better known as 'Doctor mocker' was summoned to court today based on charges of committing contempt of court . This was a sequel to a petition filed on the 4 th by professor Sarath Wijesuriya, the convener of national campaign for just society , and Gamini Viyangoda , the convener of the Citizens Front organization requesting court to conduct a trial and punish Dr. Padeniya for vilifying courts and demeaning its powers .
Padeniya who raised objections at the beginning itself said , based on the notice it has been presumed he is guilty . Therefore , the judges have no powers to hear the case.
Upul Jayasuriya PC who appeared on behalf of the petitioners making his submissions elucidated, the usual procedure had been followed when notice was sent in relation to contempt of court charges. The court issues notice because it believes there has been a contempt of court , and that is decided during the trial ,and today the charge sheet only was served on the accused after reading the charges to him . Hence the accused can advance his defense in the future , Upul Jayasuriya clarified to the accused.
Thereafter the two judge panel of the appeal court , Rohini Walgama and S. Thurairaja read out the charge sheet and explained it to Padeniya before handing it over to him. The lawyers for Padeniya did not raise any objections to it.
The case was postponed until 2 nd August.
Lawyer Nimal Marapone appeared on behalf of Padeniya.
There was a most intriguing side to this case going by those who were in court for Padeniya : Dr. G.L. Peiris, Dinesh Gunawardena , Pavithra Wanniarachi , and several M.P.'s of the joint opposition were present . This was an index that Padeniya is more a political pimp and less a medical doctor . No wonder he shows no concern for his profession , patients and above all the sacred oath of Hippocrates. It is unsurprising , he is the first GMOA president who farts around organizing frequent frivolous strikes to the detriment of the country , people and patients even when his fart which always stinks does not stink just once.
Another lop sided incident was : Carlo Fonseka the president of the Medical council also being present in court to follow Padeniya's case, implying that the Medical council is no longer independent, while also confirming it is also another organization stooping to do the sordid biddings of the joint opposition trade union .
---------------------------
by (2017-05-25 04:57:05)
We are unable to continue LeN without your kind donation.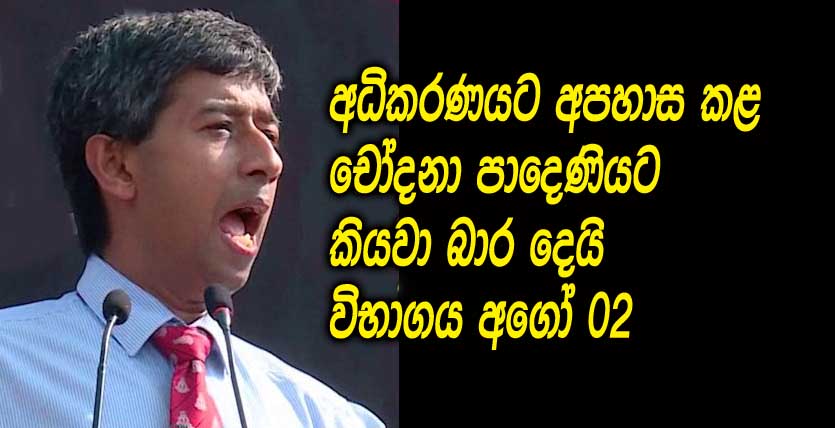 Leave a Reply