New developments to change the face of Lake House ! Wagaarachi ousted ! - Krishantha Cooray as editor and Lakshman as director editorial board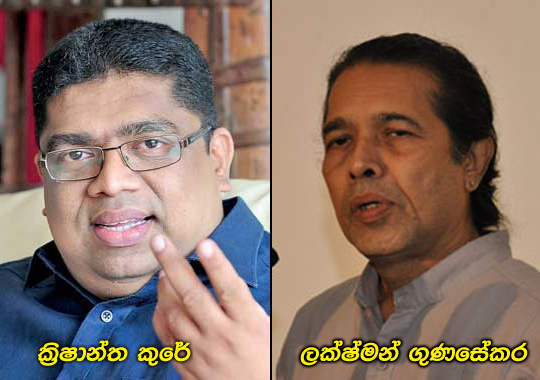 (Lanka-e-News -19.April.2017, 9.50PM) It is an unequivocal fact that among the Institutions which came in for heavy flak from the pro good governance government supporters who elected the present government , it was Lake House that was most leading , for it was misleading the nation on its devious and dubious policies. The main reason for this was : the Lake House officials were acting in a manner to drive a wedge between the president and the prime minister (P.M.) , while portraying a wrong picture of whatever good the government did. Moreover it was misleading the people without giving due publicity to the Government's progressive activities.
The present chairman of Lake House is Kavan Ratnayake the brother of minister Sagala Ratnayake.The Director of the editorial board is Saman Wagaarachi , while the director (operations) and director (finance) are Lakshman Hewapanna and Emerick Fernando respectively .The Director (Legal ) is Sirimevan Piyasena.
It was since June 2016 , petitions after petitions were received by the president and P.M. that the Board of Directors of Lake House is neglecting the development of the Institution and are only serving their selfish self serving interests.
The president based on those petitions was to appoint a presidential committee to conduct an investigation in this regard. The members of that committee were Nimal Dissanayake , Raja Premadasa, V.D. Dahanayake and Chandrasiri Seneviratne .
It was the view of many, under the circumstances the Director board including the chairman shall be replaced by new members. Based on informed sources of the president's office , the new members have already been decided.
A bilingual media personnel , an expert on enterprises, and Krishantha Cooray as chairman are to be appointed to the Lake House Board. Names have already been proposed for the director board , while Lakshman Gunasekera's name has been proposed as the director ,editorial board. Palitha Pelpola and Chandrasiri Seneviratne have been named as Director (operations) and Director (Legal) respectively.
It is also learnt that the present chairman Kavan Ratnayake is to be appointed as additional secretary to the P.M. or as secretary of ministry of national policy and economic affairs.
---------------------------
by (2017-04-19 16:32:26)
We are unable to continue LeN without your kind donation.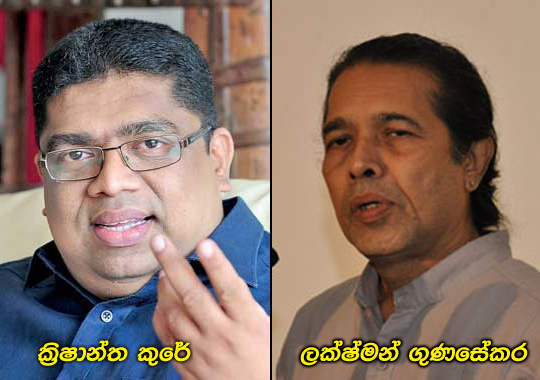 Leave a Reply