Whose invisible hands are prodding the JSA to behave like a private bus union ? asks a former judge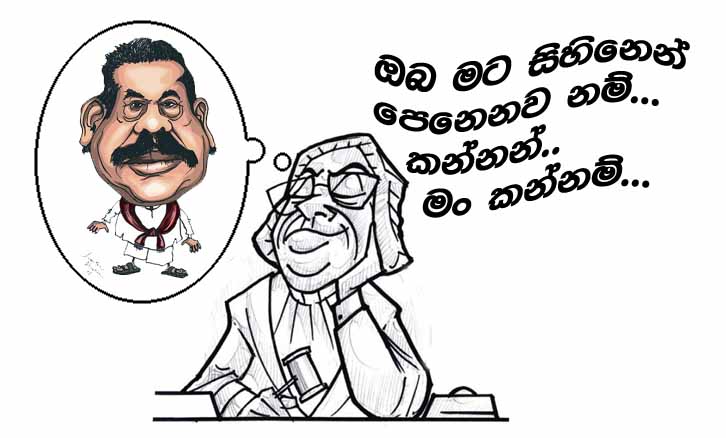 (Lanka-e-News -07.April.2017, 9.30AM) It is an incontrovertible fact that the Judicial Service Association (JSA) most odiously remained deaf and dumb when ex president Mahinda Rajapakse during his 9 years lawless reign chased away a chief justice (CJ) after hearing a case against her ,the verdict of which case was delivered by a grade nine qualified Weerawansa ; appointed a chairman of a private bank as a CJ and similarly gave appointments to misfits ; as well as interfered with the judicial courts most unlawfully .
Then why is the JSA now pained at the appointment of Ramanathan Kannan as high court judge legally based on accepted legal norms and traditions ? is a most pertinent question.

The JSA at its recent conference passed a resolution that the appointment of Kannan as high court judge shall be suspended. This resolution only reflects how infinitesimally small is the knowledge of law of these stupid judges. They only betrayed their abysmal ignorance of the basic laws : after the appointment of a high court judge , he can be suspended from his duties only if he has acted in breach of the disciplinary code.

Kannan is an experienced lawyer who was in the Attorney General's (AG) department where he has a 10 years experience . He is not one who secured the post after being a brief -less lawyer roaming the court precincts or bootlicking or fawning on someone . He is a lawyer with a substantial professional income ,efficient and who has proved his mettle .
The other repugnant and repulsive announcement made by the magistrates association appearing in the name of JSA is : A high court judge is a magistrate promoted. This is to distort the true picture and mislead society.Even the private bus association would not make such ludicrous and foolish distortions , or act this shamefully or disdainfully as the Judicial Service Association .
Appointments made to the higher courts are not magistrate promotions . As a rule , across the whole world , most talented lawyers ,efficient lawyers who are children of reputed lawyers ,highly competent lawyers who are children of the judges of higher courts with excellent backgrounds or successful lawyers in private practice do not join the judicial service as magistrates. This is common knowledge , and so it is in Sri Lanka too.
Sadly , there are matters the JSA does not talk about…..
Those who secured magisterial positions merely on facial shallow charm and cosmetic value; the non investigation of complaints received by the Judicial Service Commission (JSC) ; and judges facing grave charges getting appointments as judges of higher courts . The JSA is on mute mode in regard to these irregularities .There is a whole list of such examples : Judges who have no knowledge of English and know nothing about law, for instance judges who at one time made offerings of court productions such as wicker, tusks, sterling gold and Buddha statues to temples violating laws most flagrantly , and committing criminal irregularities .These so called judges of the JSA who are showing misplaced concern and agitating against Kannan's appointment are dumbfounded in relation to such judges.

What's more ? The son of a former secretary of the JSC was given a post at Galle courts with a huge six digit monthly salary ; judges of courts allowing the khaki uniformed police officers to do what they want and serve as their 'rubber stamps'; judges travelling in the police jeeps for inquests into sudden deaths yet collecting fuel allowance; using the cops to get their outside work done; abusing official powers to secure undue gains ; displaying the judge 'label' and obtaining fish free from fish stalls ……..If these rascally actions are not enough for these so called mentally warped judges of the JSA who are deaf and dumb to these , we can make more exposures :
Judges forming unions is against ethics . But to the inferior quality beings who are holding posts of judges , that does not concern them .
If it can only be understood who are behind the JSA and pulling the strings to make its members dance like puppets , then it can be realized it is the politicians discarded not once but twice by the masses who are behind these traitorous and treacherous activites.

The aims and actions of the magistrate association are therefore absolutely mala fides , and not in good faith .It is a conspiracy against the government pure and simple.
By a former judge
Translated by Jeff
---------------------------
by (2017-04-07 04:09:54)
We are unable to continue LeN without your kind donation.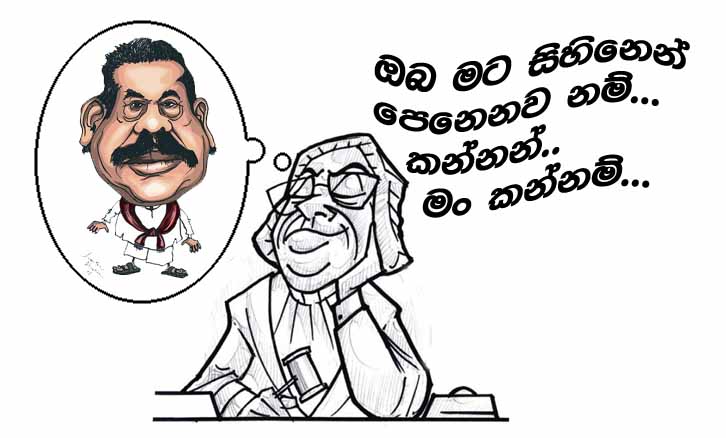 Leave a Reply