SL likely to lose Google Loon :Govt. has not signed trade agreement with it –Harin answering allegations…(video)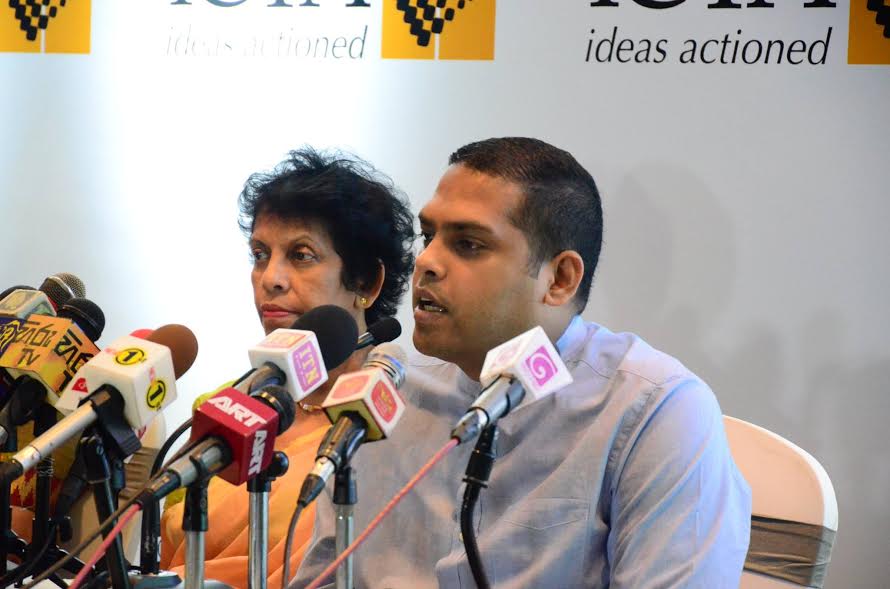 (Lanka-e-News - 19.Feb.2017, 11.55PM) With view to encourage all citizens of the country to be an internet user and develop the digital infrastructure within the country, a far sighted scheme was implemented under the Google Loon project through the ICTA. It is the aim and objective of Google Loon to provide 4G LTE internet facility across the entire country.

Amidst diverse opinions expressed in regard to the Google Loon project , the Telecom and digital infrastructure facilities minister , Harin Fernando said , there are chances of SL losing this proposed Google Loon project.
The minister who convened a media conference on the 16 th to repudiate the present allegations that are being mounted pertaining to Google Loon , offered the above explanation.
Commenting further , the minister elaborated as follows :
This Google Loon project was introduced in SL for the first time in 2015. The preliminary activities in this connection were carried out by Chaman Pilapitiya whose native town is Bandarawela . He is identified as a rare individual who has built a most unassailable reputation in the ICTA , and is the owner of Social Capital establishment. Fortunately , he was employed in a Facebook organization , which enabled him to bring in Google Loon to his own country .
I did not function as the first minister during this phase .It was minister Mangala Samaraweera who was the minister who was the pioneer in regard to this. He and deputy minister Ajith P.Perera took the initiative in this; and with the assistance of ministers Dr. Harsha De Silva and Ruwan Wijewardena this Google Loon project was introduced in SL though so many people are saying so many things about it.
Providing WiFi to the entire country was hoped not through Google Loon . What was expected to be provided through Google Loon was introduction of a new project .We sprang into its midst to become the shareholders . What we sought was to provide 4GLTE technology to the entire country via the Google Loon at once. We tried to be victorious swiftly. We tried that seizing a small opportunity .We asked for permission for a Google Loon 'pilot project' . Towards this the permission of SLT regulatory Commission is necessary.
'My ministry is peculiar. Though I am the minister of Telecommunication , I don't have powers over the Telecom regulatory Commission . The Frequency Spectrum hasn't anything to do with me. That is why I am a nominal minister. The use of the spectrum does not come under my purview,' Harin Fernando lamented.
What is Rama Organization ? What happens under that ?

The minister revealed various charges were leveled against Rama Organization that is associated with the Google Loon project , and went on the amplify thus …
It is Rama Co. that has been chosen by Google Co. for Sri Lanka. The SL government has not so far signed any commercial agreement with Rama establishment. The government has not agreed to grant 'spectrum ' because this is a pilot project. If this project is successful , only the need to sign an agreement will arise' .
The SLT regulatory Commission is a member of the World Telecommunication Union (ITU) . Because we are a member of that , we must abide by the regulations and laws. To issue 700 mega hertz spectrum has become an issue therefore.
The restraints introduced by the UTI are creating an environment which is not favorable to our country securing this . Therefore Attorney General's advice is to be sought in this regard , Harin explained.

'There has been no illicit or underhand transaction .No SL money has been spent. We have not sold our spectrum to anybody for any price. This has been reported to the cabinet and the permission of the cabinet has been received. Yet , there is a risk of SL losing this project, and another country securing it', the minister said with concern.
The relevant video footage is hereunder
---------------------------
by (2017-02-20 02:31:13)
We are unable to continue LeN without your kind donation.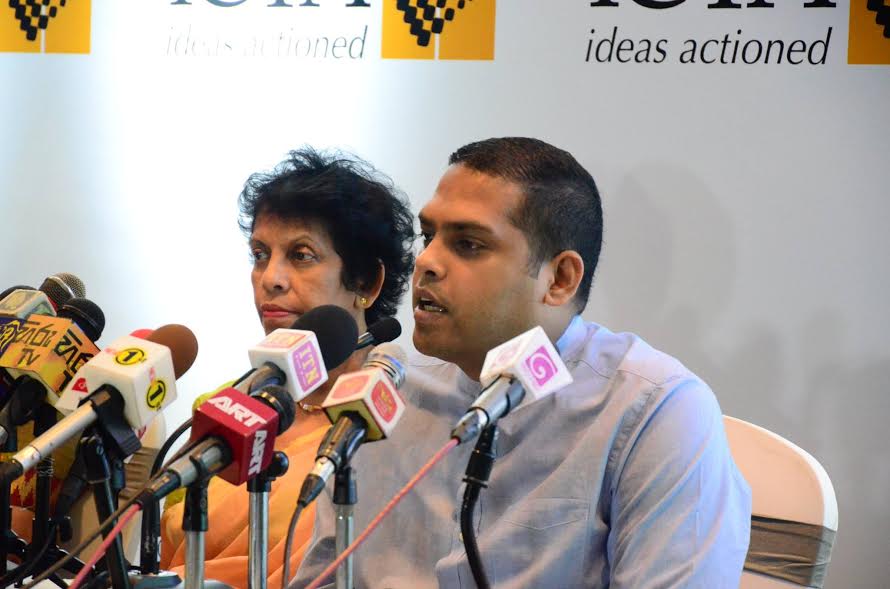 Leave a Reply