'I am a failure' say IGP – Orders police officers to meditate to overcome depression..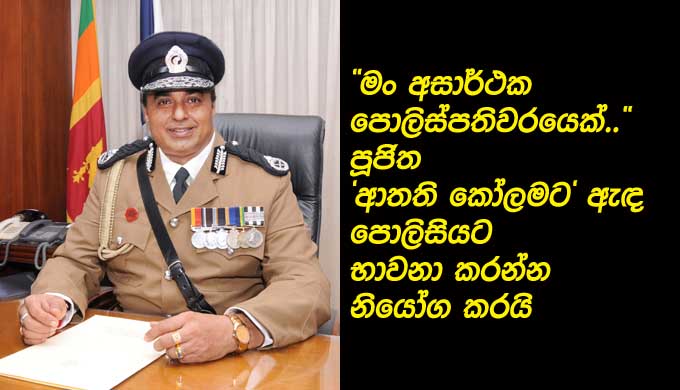 (Lanka-e-News- 17.Feb.2017, 11.30) IGP Poojitha Jayasundara who ever since the day he was appointed has been indulging in histrionics and clownish acts yesterday hurtled down into a 'depression melodrama' , based on a most intriguing report reaching Lanka e news.
Poojitha who is possessed of a maniacal obsession to hold time consuming conferences convened a conference of DIG's yesterday (15) which went on from 9.00 a.m. until 2.00 in the afternoon. He began by saying 'I have now understood that I have failed as an IGP' when addressing the conference .The DIGs who listened to this next hoped him to say, ' I have decided to resign the IGP post'.
Lo and behold ! instead of saying that , Poojitha had uttered , he was a failure because of his indiscretions, and that was the result of his depression . and in order to get over it , all must engage in Maithri meditation and perform 'aanaa paanaa' weekly meditation every day. Thereafter he had spent a long time to explain how these meditations shall be performed , and delivered long sermons. ( It is worthy of mention Poojitha in the cubicle of his house where he worships , there is not one but about 100 Buddha statues in a 'queue' )
Poojitha who is by now known widely for his eccentricity (koloma) has instructed , officers of all police stations under the DIGs across the country should first thing in the morning at 8.00 a.m. perform the weekly 'aanaa paanaa' meditation for five minutes every day followed by the Maithri meditation before commencing work.
However at the end of his sermon , he has not forgotten 'Lanka e news'. He had looking at the DIGs through the corner of his eye remarked ' now this will be conveyed to e news , and I will be lambasted' .
Thereafter , last morning (16) , he had phoned all the DIGs and inquired whether his meditation program was conducted .
No matter what , the myopic IGP by issuing this 'depression mania' meditation order among the police which is not a religious place has stirred up a hornet's nest , and unwarranted grave issues because a large number of officers of other religions are in the police.
A high rung police officer speaking to Lanka e news said , it is not every police officer who suffers from depression , and such instances are rare . As IGP if he is truly seeking to resolve this issue , what he should do is diminish the work burdens, and towards that he should introduce state of the art technologies to the stations instead of issuing orders to perform meditation supported by cock and bull stories.

'If we start meditating in the way the IGP wishes , and if we all attain 'rahat' (spiritual elevation) , there won't be a police department . No doubt these moves are part of IGP's characteristic eccentricity ' another senior police officer said with a hearty laugh when speaking to Lanka e news.
---------------------------
by (2017-02-17 23:06:41)
We are unable to continue LeN without your kind donation.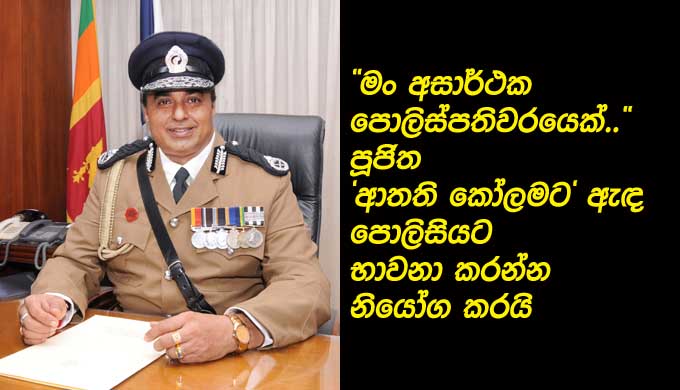 Leave a Reply