Yet another judge exposed as womanizer by LeN sent home by JSC..! More bouquets for JSC..!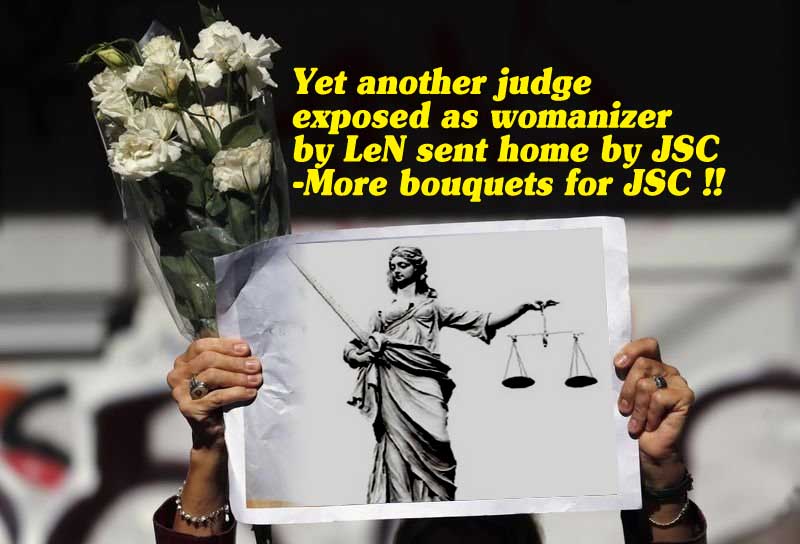 (Lanka-e-News -12.Feb.2017, 7.30PM) Another news report published by Lanka e news under the caption ' Yet another garbage judge to make judiciary stink ! Bandarawela womanizer requests WP officers !' on 30 th January has reaped rich dividends for the benefit of the judiciary and the nation ! Bandarawela chief magistrate Vishwantha Fernando has been interdicted with immediate effect on the orders of the Judicial Service Commission (JSC).
Lanka e news earlier on reported that judge Vishwantha Fernando is a sexually frustrated womanizer supported with reasons. He is a judge who asked for women police officers for his security , and was one who held the hands of his typist and forced her to yield to his sexual desires. Complaints were received by the JSC pertaining to these incidents , and following investigations the JSC issued an order interdicting Vishwantha the shameless sex maniac with immediate effect from 8 th February .
It is significant to note Vishwantha Fernando is the second judge who had been sent home within two weeks . Prior to this , judge Asanka Dissanayake was sacked from the judicial post on charges of his involvement in politics openly ,and for submitting fake documents .
The JSC that packed and sent home Vishwantha Fernando has appointed in his place Ruwan Gunasekera as Bandarawela chief magistrate .
It is in the midst of these daring exposures of Lanka e news via 14 reports frankly , fearlessly and forthrightly in the best interests of the judiciary and the nation as a whole about unscrupulous, corrupt and sex starved judges disgracing the bench , that a most crooked , corrupt and notorious black coat turncoat Hemantha Warnakulasuriya filed action in courts against such revelations based on contempt of court charges , according to media reports.
Earlier connected report ….
'Yet another garbage judge to make judiciary stink ! Bandarawela womanizer requests WP officers !
---------------------------
by (2017-02-12 14:08:45)
We are unable to continue LeN without your kind donation.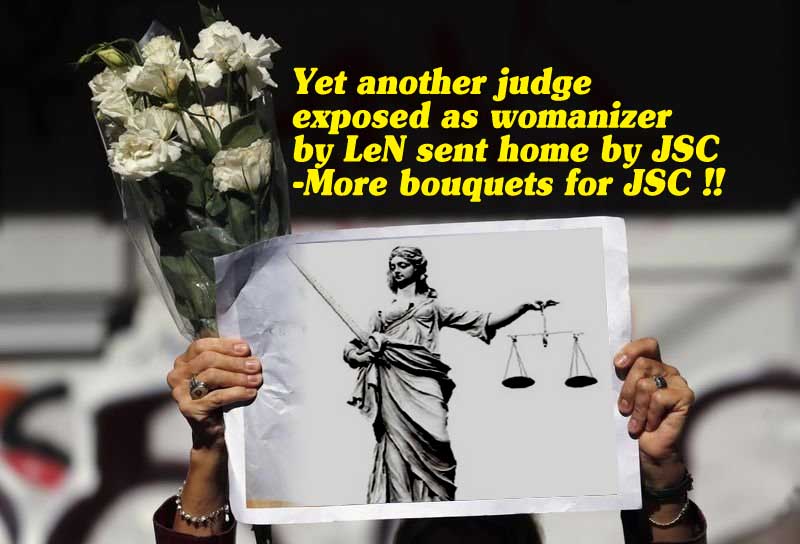 Leave a Reply