Ruhunu University students and villagers' conflict erupts again – father of 2 children attacked ! (Video)
Students are a scourge –a mother complains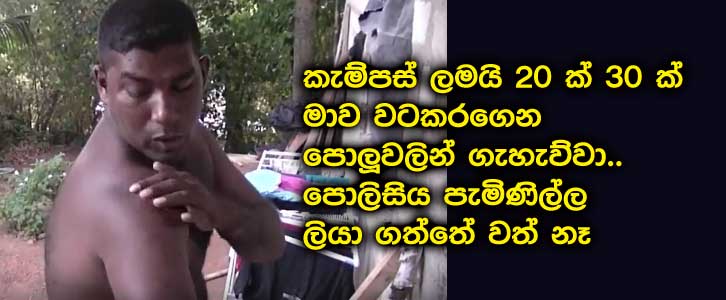 (Lanka-e-News -05.Feb.2017, 4.50PM) A mother complained that about 20 to 30 students of Ruhunu University had attacked her son with clubs saying ,like the people around Universities in other areas are living in fear of the University students , the neighborhood of Ruhunu University should also be in fear of the students. ' This campus has become a scourge of the village , even a young girl cannot go on the road,' the mother bemoaned .
The conflict between students of Ruhunu University located in Matara – Wellamadama and the villagers had been raging for some time. Since the conflict erupted between the parties again , the University had to be closed indefinitely from the 4 th. The five faculties of the University had been closed.
The students had launched the attack in the vicinity of the Ruhunu University on the 3 rd on a father of two children residing at Janaraja mawatha . The victim has been admitted to Matara General hospital. On the 4 th the victim had left the hospital and come home. However , his most serious accusation is despite the police having the photographs of the assailants , so far the police has not initiated an investigation. The victim reported this to Lanka e news Matara correspondent Indunil Kelum Jayaweera
---------------------------
by (2017-02-05 11:27:50)
We are unable to continue LeN without your kind donation.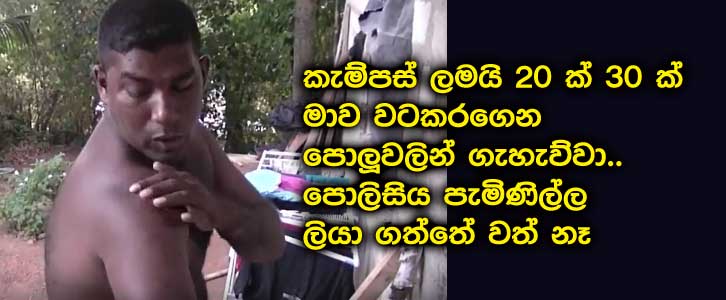 Leave a Reply