Protests that hinder the public to end : Two venues to be allocated ; helicopters to police and excise fines up –P.M.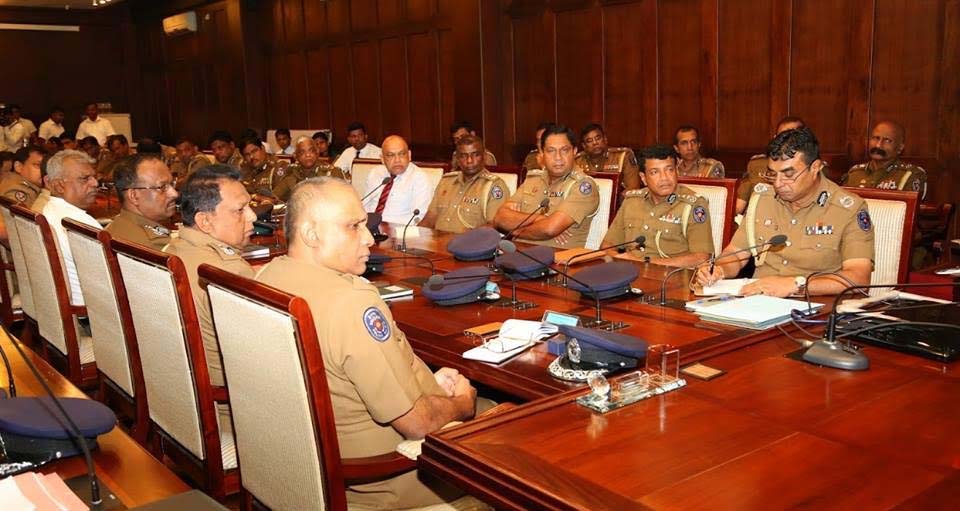 (Lanka-e-News -17.Jan.2017, 10.40AM) In order that the public are not hindered when protests are staged in Colombo , the prime minister (P.M.) has decided to provide two specific venues to stage demonstrations, through a gazette notification . In addition , the police shall be given helicopters, as well as training in cyber crimes along with the assistance of the Universities .The excise fines shall also be raised , the P.M. pointed out.
These decisions were arrived at following discussions held between the P.M. and the high rung police officers at the Temple Trees on the 13 th (morning) .
The police activities in the future should transform to be public oriented , while the police shall also become familiar with the latest technologies, the P.M. observed.
The P.M. also pinpointed that the Sri Lanka Police should focus on three aspects: those are , the structure of the Police , the methods adopted in the training of police officers and the bilingual ability . If these three aspects can be duly paid attention to , that will pave the way for the Police to go far and successfully , he added.
---------------------------
by (2017-01-17 05:04:34)
We are unable to continue LeN without your kind donation.
Leave a Reply