Assault by Navy Commander on journalist : Invaluable speech of Dr. Kalansuriya against it – Gimmicks vs Ethics (audio)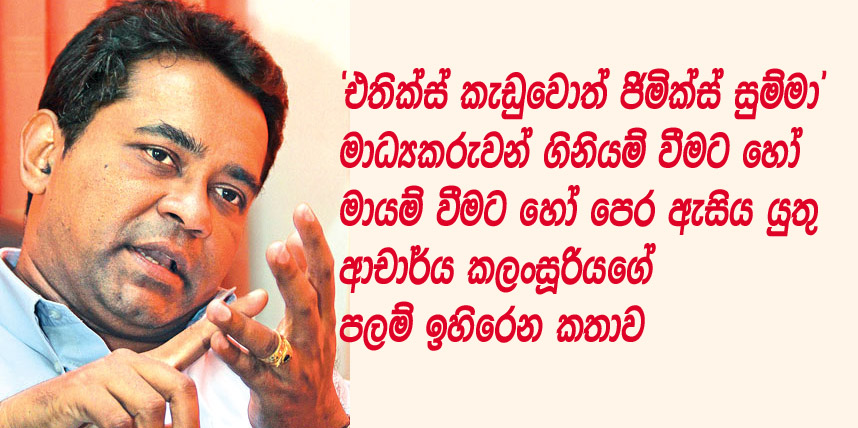 (Lanka-e-News -16.Dec.2016, 11.00PM) It is not necessary one must become a Hanuman if one is to set fire to the tail heartlessly and brainlessly to consume everything around it in the fire , simply a Sri Lankan media identity will suffice . Similarly , one need not become a 'King Kong Gorilla,' when one is dejected and rejected to destroy everything one sees , simply being a Navy Commander of the tiny Island will suffice.
Sri Lanka's Director General of information dept., Dr. Ranga Kalansuriya when expressing his views revealed some most vital and crucial information at a discussion yesterday(15) in an atmosphere charged with emotion, organized by the SL Young Journalists Association in connection with the assault launched by the SL Navy Commander during a conflict on a provincial journalist who disseminates news to a number of media Institutions and who has been issued an identity card by the media ministry itself ( a media identity card is issued to a journalist by one Institution only) .
Dr. Ranga Kalansuriya is a son of Ms. Somadevi Paranayapa a popular mass media personnel of SL . Prior to securing an appointment under the good governance government , he functioned as an independent media intellectual at international level . He stands out as one who during the nefarious lawless decade of the Rajapakses stood by the media and promoted media rights .
The communiqué issued by him as Director General of information dept., in connection with the attack sparked a controversy , and at yesterday's debate , he elucidated the position. He categorically said , he will not under any circumstances justify the attack of the Navy Commander , while adding , this is evidence to what extent the security of the journalist and safeguarding media ethics is imperiled. He also quoted a number of live illustrations in this regard.
It is imperative that the media personnel and connected people listen to the 22 mins. speech of Dr. Ranga Kalansuriya before the situation escalates or is belittled .
The audio tape of the most invaluable speech of Dr. Kalansuriya can be heard by clicking here.
---------------------------
by (2016-12-16 18:56:19)
We are unable to continue LeN without your kind donation.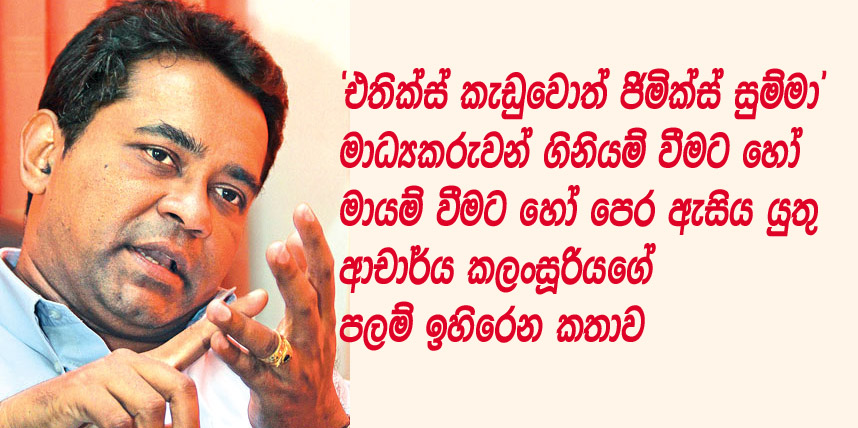 Leave a Reply