Senior student monks strip a fresher monk nude in brutal ragging ! Monks indulging in sodomy and crimes is their favorite pastime !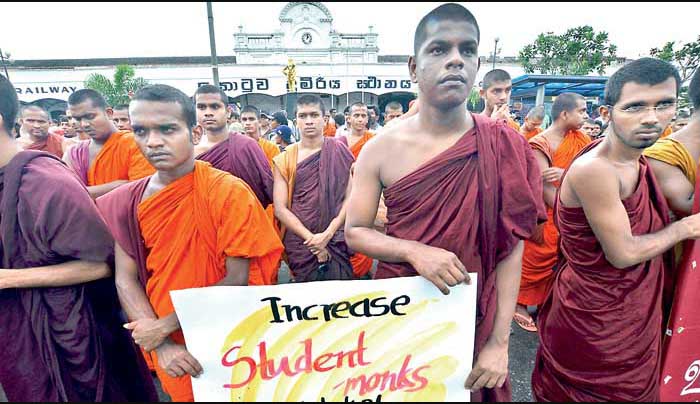 (Lanka e News – 20.July.2018, 11.45PM) It is now a well and widely known fact that day in and day out there are news reports about the rascally rowdy activities of robed monks which include hooliganism , sodomy and sacrilegious activities despite wearing the sacred saffron robe. Owing to this the entire country , Buddhism the religion they are supposedly following and even the clergy order are being disgraced and degraded on a scale never before witnessed in the country . The latest incident in the series involves a 26 years old fresher student monk who was made a victim of brutal ragging by five senior student monks of Ruhunu University . The fresher had been stripped nude by these senior monks inside their hostel and subjected to brutal torture and torment under the pretext of ragging.
The five monks arrested were remanded until the 30 th after they were produced before Matara magistrate Ms. Pavithra Sanjeewani Pathirane . The magistrate issued the remand order today (19) .
The names of these shameless scoundrels wearing robes and calling themselves monks are : Matara Siyambalagoda Dhammika , Hikkaduwe Etampitiye Dhammarakitha , Badalkumbure Lunugala Janapadeye Panjassara , Bandarawela Hatangala Amitha and Balangoda Denagama Sobitha . All these robed rascals are second year students at the Ruhunu University .
The victim who faced brutal harassment due to ragging was admitted to the University' s social science and humanities faculty for extra protection on the 9 th after the period of ragging was over . It is on the same night the fresher monk had been tortured and tormented most ruthlessly by these 5 beasts in robes.
The police informed court that the ragging had been done within the bathroom of the monks' hostel by these five accused monks after stripping the fresher monk nude .
Although the police advised that the victim who complained to get admitted to the Matara general hospital for a medical examination , he had said he will not come again to pursue his studies at Ruhunu University , and gone back to the Vihara to which he is attached.
Matara headquarters police crime investigation unit is conducting further investigations.
---------------------------
by (2018-07-20 22:59:45)
We are unable to continue LeN without your kind donation.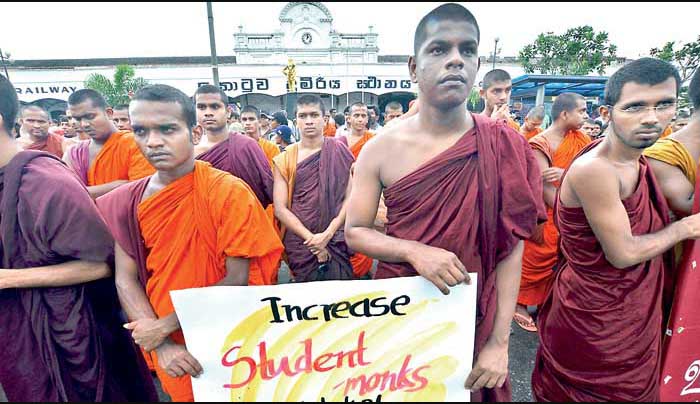 Leave a Reply