Mahindananda M.P. who caused a loss of Rs. 39 million to state on carom and draughts board distribution scam remanded and released.!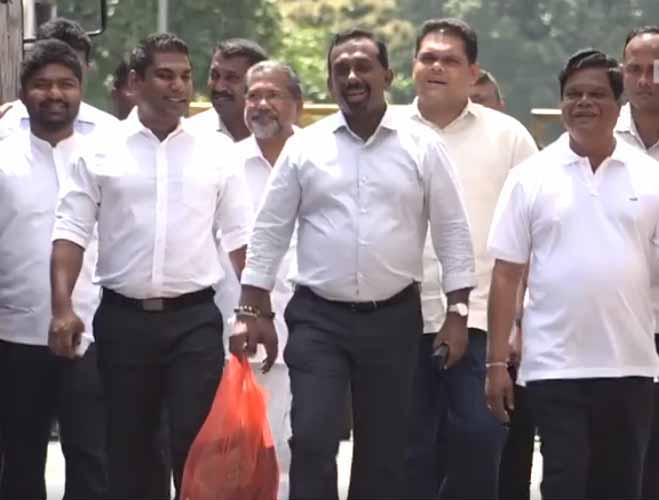 (Lanka-e-News - 17.April.2018, 6.30PM) Mahindananda Aluthgamage M.P. a notorious crook of the Blue brigand of deposed ex president Mahinda Rajapakse during the corrupt lawless reign of the latter was arrested by the FCID yesterday (16) on charges of causing a loss of Rs. 39 million to the government . Though he was granted bail when he was produced before courts , he was later remanded owing to issues in connection with fulfilling the bail conditions .

Mahindananda was arrested by the FCID on charges of cheating in a colossal sum of Rs. 39 million and causing that amount of loss to the government in the purchase of carom and draughts boards for distribution during the run up to the presidential elections in 2014 . Prior to this former Sathosa chairman Naveen Ruwan was arrested in the same case. He is now out on bail.

As Sathosa which imported the carom and draughts boards is registered under the companies Act , magistrate Lanka Jayaratne saying this offence does not come under the public property Act granted bail to Mahindananda. He was released on a cash bail of Rs. 35000.00 and two personal bails in sums of Rs.500,000.00 each.

The culprit was also ordered to surrender his passport to the court . However since Mahindananda could not fulfill that condition , he had to be remanded. Though his lawyer claimed the passport was already impounded by the court in another case , no document could be produced in support of that statement .
Mahindananda who came prepared to walk into remand custody had a polythene bag in which he carried the necessary things in readiness for that . Unlike many other fraudsters he proved he is a 'man of vision' , and knows ahead what preparations he must make when he is trapped after his crooked missions.
Mahindananda Aluthgamage, who was remanded yesterday(16), was released on bail by the Fort Magistrate's Court today(17). He was released today after he submitted evidence to prove that the passport is with the High Court.
---------------------------
by (2018-04-17 13:07:54)
We are unable to continue LeN without your kind donation.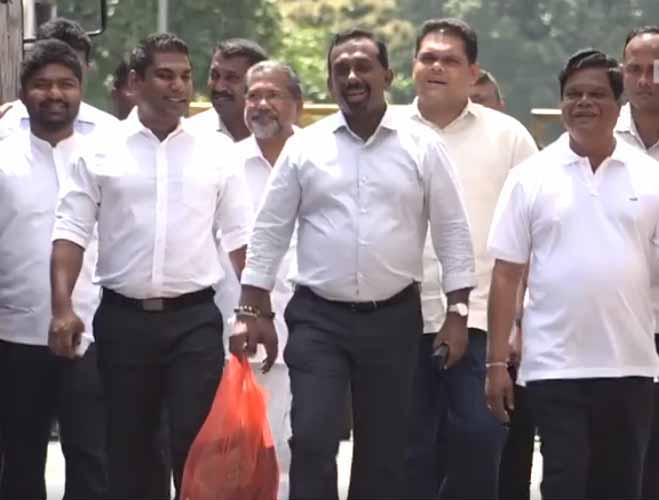 Leave a Reply