No confidence motion : Maithri group vacillating- postpones meeting until last moment to take decision!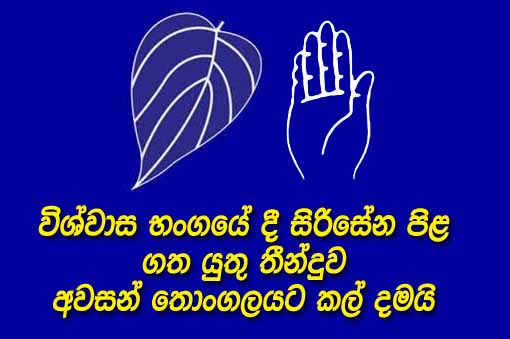 (Lanka-e-News - 03.April.2018, 12.30PM) The Executive committee of the SLFP which met on 2nd night ,so that the Maithri SLFP group could take a stance on the no confidence motion postponed the meeting to the 3 rd to take a final decision , according to a powerful leader of that group based on his answer to queries made by Lanka e news .
Responding to our queries the powerful leader of the group said the decision would be salutary. However a section of this group is not thinking in terms of the country or politics but rather on how they can make a fast buck along with Mahinda Rajapakse , he regretted.

Of course there are issues with regard to the area of operation of P.M. Ranil Wickremesinghe , but what is important is to weigh the options . Are we to bring back the corrupt despotic Rajapakse era ? in which case worse doom and gloom can descend on this country , he concluded.

The Maithri group is therefore to take a final decision on the 3 rd when they meet . The voting on the no confidence motion will take place on the 4 th night.
---------------------------
by (2018-04-03 07:29:46)
We are unable to continue LeN without your kind donation.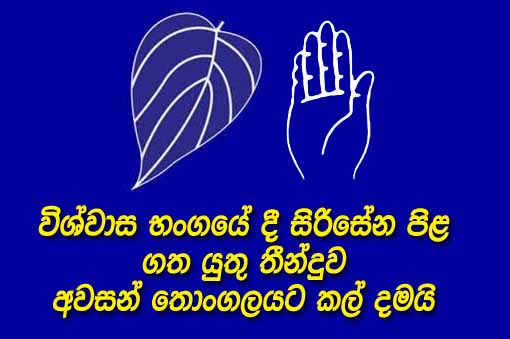 Leave a Reply