'If the South cannot provide protection, food and water to the refugees , send them to the North , we shall look after' –Sivajilingam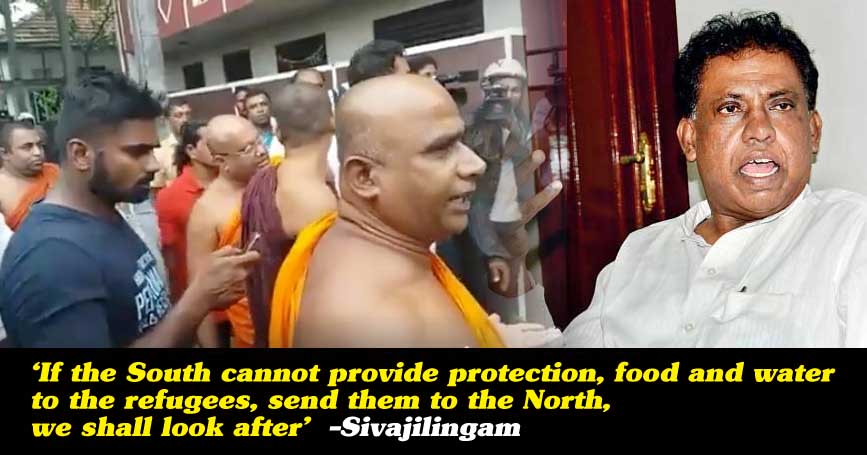 (Lanka-e-News - 01.Oct.2017, 6.00PM) If the people of South haven't the capacity to provide protection ,food and water to the refugees from Rohingya who have arrived in Sri Lanka , they shall be immediately sent to the North , Northern provincial council member M.K. Sivajilingam said .

Not only the present refugees even in the future , if refugees do come to this country for any reason , the residents of the north are capable of looking after them , the P.C. member asserted.
Sivajilingam pointed out for some reason when a group is in desperation and destitution , to show discrimination on grounds of race and religion, and act wickedly towards them is most unjust and unfair. If only the people of the South had acted according to true Buddhist tenets , they could have come to the rescue of those refugees , he noted.

During the North East war , most countries where there were no Tamil people or Hindu priests , provided not only protection but even every facilities to the Tamil refugees . Those countries even gave them citizenship , Sivajilingam pinpointed.
Hence , when any group comes into this country from another as refugees , they must be provided relief on humanitarian grounds , he further emphatically stated.
---------------------------
by (2017-10-01 12:38:29)
We are unable to continue LeN without your kind donation.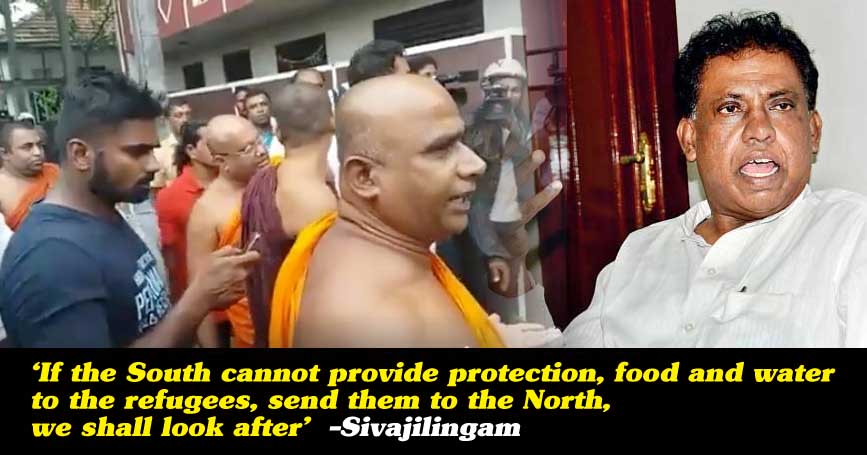 Leave a Reply