How come AG who investigated 8600 pages against Ravi within 2 days could not verify culprit Gotabaya's signature for 2 years?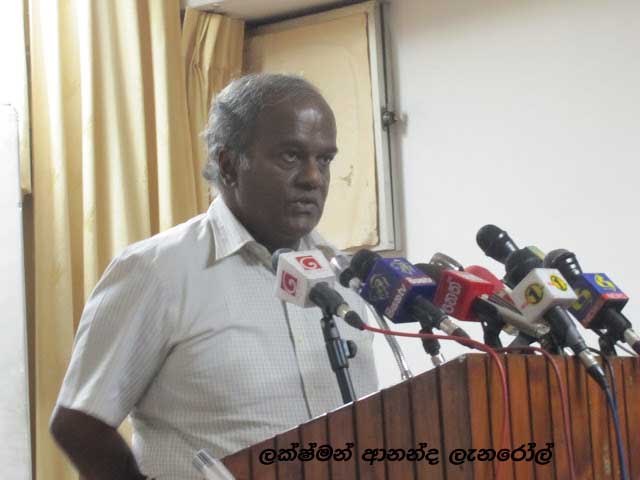 (Lanka-e-news - 04.Aug.2017, 8.40 PM) How come the Attorney General's (AG) department which investigated the report on the phone calls of Aloysius contained in 8600 pages in two days to 'crucify' minister Ravi Karunanayake in an unholy haste, could not verify just a signature of Gotabaya Rajapakse for the last two years in the fraud involving the ex defense secretary ? asked former provincial council member Baddegama Ananda Lanerolle when he spoke to Lanka e news over the phone. Lanerolle went on to comment further as follows :

It was on 24 th of July the order was given to hand over the mobile phone of Aloysius to the CID . If the phone was handed over on the 2 5th , and since 26 th and 27 th were weekend holidays , even to get print outs of 8600 pages it takes two more days. The AG in any event after examining presented those to the Commission on the 2 nd.

In other words the AG has examined all these 8600 pages within two days , hasn't he? A wonderful enthusiasm displayed and what concern shown? That is welcome. But , why had the AG for the last over two years been unable to verify the signature on the letter of Gotabaya which ordered the Urban development authority (UDA) to release Rs. 90 million towards the construction of a mausoleum in memory of Gota's parents ? Why wasn't the same diligence applied by the AG in Gota's case too ?

It is an obvious fact nobody will have motive or interest to forge the signature of Gotabaya Rajapakse to give an order to release funds to build a mausoleum for Rajapakses' parents . But there is a more cruel side to this criminal activity of Gota , that is , the AG's department had not been able to verify just a signature of Gota for the last over two years . How ridiculous ! It is therefore no wonder the confidence and trust reposed in the AG's department by the law abiding people have dropped to zero level.'
Lanerolle also questioned , why is the commission of Mathripala Sirisena which is hearing the case against Ravi Karunanayake not taking action against Dilan Perera?
If Ravi has committed a wrong he shall be investigated and punished if found guilty. But there is a graver issue than Aloysius paying rent for Ravi's house .That is, Dilan Perera pocketing all the public funds after falsely claiming those monies were to be utilized to give dhana (feast) to pregnant mothers , and committing a fraud without giving even a mustard seed to pregnant mothers .It is at president Sirisena's request the investigation into the fraud of Dilan Perera was held back. Similarly the presidential commission is not probing into the robbers who imported petrol adulterated with water. Those unconscionable robbers are safe. They are not being tracked down.
Only Ravi Karunanayakes who worked to oust the Rajapakses who are being probed. Now even against Lanka e news , president's 'people' have filed legal action .Instead of investigating the arson committed on your office , is it ethical to investigate those like you who worked to topple the Rajapakses?
If Ravi had any desire to rob he had a plethora of opportunities , all he had to do was join with Mahinda Rajapakse saying to strengthen latter's force . It is Dayasiris who exploited such opportunities, now allegedly trying to raise both hands to oppose Ravi now.
Was it not Ravi Karunanayake who spent his own money in millions and worked indefatigably to oust the Rajapakses when there were some within the UNP itself playing double games aligning with the Rajapakses ?
If Ravi had committed a wrong he ought to be punished by the good governance government we installed in power. I do not say that should not be done. But we are not in favor of the moves to make those who campaigned and worked for Maithripala to put him on the pedestal of president to be maligned and accused even before they are found guilty through commissions appointed by Sirisena, supported by his henchmen, Lanerolle emphatically stated with concern.
---------------------------
by (2017-08-04 15:14:11)
We are unable to continue LeN without your kind donation.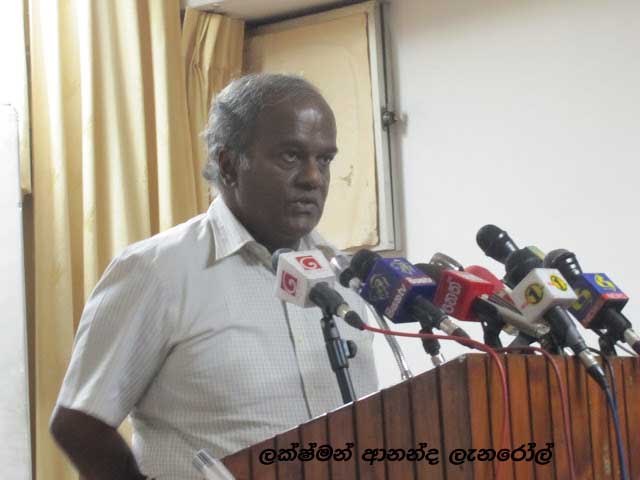 Leave a Reply