Assassin in Jaffna judge's security sergeant killing arrested ; promotion to sergeant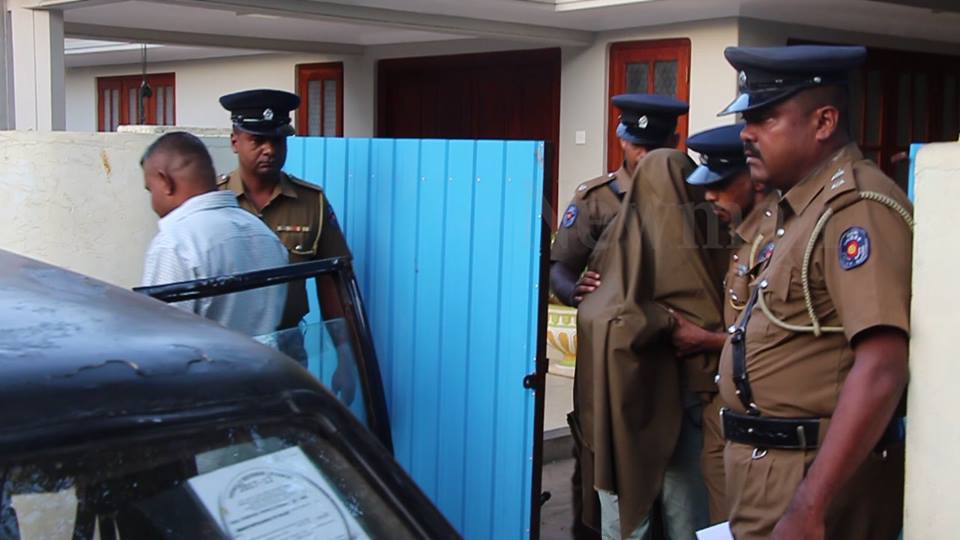 (Lanka-e-News - 26.July.2017, 7.45PM) The individual who shot and killed sergeant Sarath Hemachandra the security personnel of Jaffna high court judge Ilencheliyan surrendered to the Jaffna police headquarters , in the company of a cousin brother of his.
The suspect is 39 years old Selvarasa Jeyananthan according to the police. He was an active member of the LTTE from 1996 to 1998 . His elder brother along with another individual were arrested by the police earlier on.
Selvarasa is married twice , and he has children by both marriages. He is a driver of a private bus plying between Jaffna and Koorikattuwan jetty , while he also drives a three wheeler of the family.
Meanwhile Sarath Hemachandra who died in the shooting was promoted posthumously from sergeant to Inspector grade , police sources disclosed.
Later reports revealed Selvarasa was produced before court and remanded until 8 th August.
In the photo is Selvarasa when he was being transported to remand prison.
Photos –courtesy Dinasena Rathugamage
---------------------------
by (2017-07-26 14:39:31)
We are unable to continue LeN without your kind donation.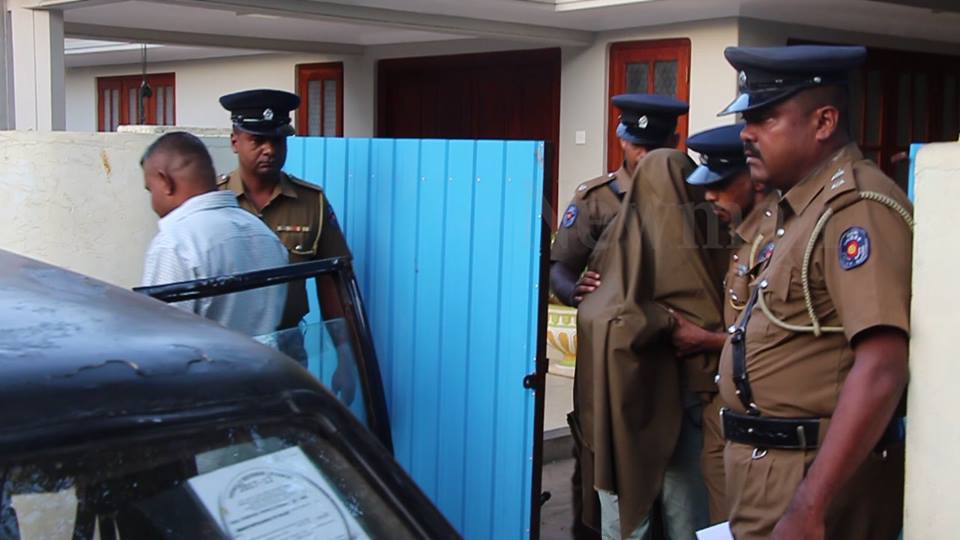 Leave a Reply