Senile Carlo's time is over ! SL Medical Council to get a new president.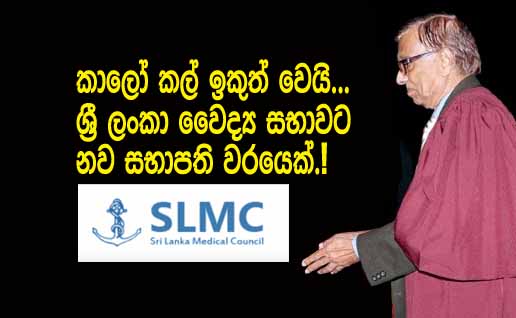 (Lanka-e-News - 27.June.2017, 11.30PM) The 'expiration time' of Professor Carlo Fonseka's term who is the current president of SL Medical Council is due on 30 th of this month, and Professor Colvin Gunaratne who was appointed as a member of the Medical Council since 2011 is to replace him , based on reports reaching Lanka e news.
Professor Gunaratne is a reputed general medical specialist for all diseases . At the last national awards ceremony he was one of those who received the 'Deshamanya' award among just ten others for the service he has rendered to the country so far.
The SL Medical council has designed to establish a useful and purposeful medical service for the country with a view to safeguard the standard of the state and private medical services ; sustain the loftiness of the educational and professional values of those in the medical service ; and inculcate discipline and lofty traditions.
Dr .Duncan Walker was the first president of this council after it was established legally by the white imperialist rulers in 1924 , and he was an European .

The present Medical council is comprised of 25 members , out of which ten members are made up by the deans of the 8 medical faculties of the country , a dean of the Dental medical faculty , and a director of the Health service . That is they constitute ten of the 25 members of the council and they are appointed officially . (The deans of the faculties are appointed based on the votes of the administrative boards of the relevant Universities ) . Of the remaining 15 members , ten are appointed on the votes of the Medical specialists association . There are specialists in private practice too among those selected. The president of the Council and four remaining members are appointed by the minister of health. In other words only six members can be appointed politically. The majority are independent appointments based on votes at various levels. In the circumstances there isn't a need at all to make a fresh request to safeguard the independence of the Medical council, or from politics.
Leaders Padeniya and Soysa along with those of the lower rung of the GMOA trade union which staged strikes in the recent past had an unofficial discussion with president on the 24 th , when a request was made by them to keep back Carlo Fonseka whose term is ending . When the president inquired from the GMOA leaders when his term was ending , the latter replied it is on 30 th of June. The president at once exclaimed ' then there is a lot of time for that ,' in order to dodge the issue.
---------------------------
by (2017-06-27 22:08:46)
We are unable to continue LeN without your kind donation.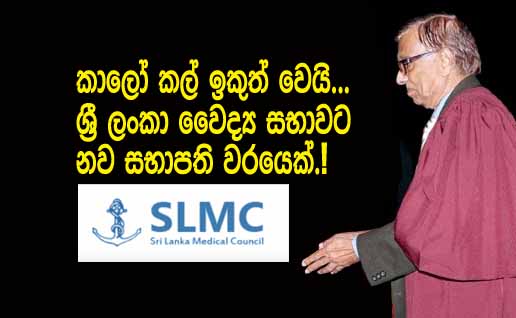 Leave a Reply