Arjuna's 'ghost of greed' haunts official residence after Arjuna is thrown out from Ports Authority !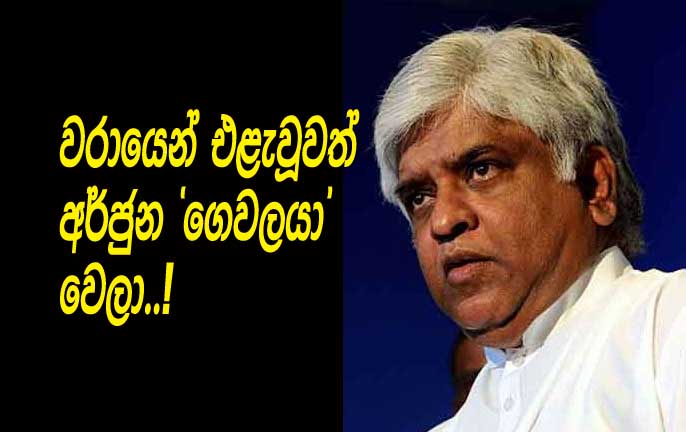 (Lanka-e-News - 10.June.2017, 4.25PM) Folk tradition states , when a greedy earthling dies, because of his avarice and attachment to his abode , he returns to dwell in that abode as a ghost.

Arjuna the former Ports minister who was thrown out from that post has become such a ghost , based on reports reaching Lanka e news. This is because poor Arjuna who thought he could be the minister of Ports forever , and therefore refurbished his official residence recently spending many millions of rupees , has still not left the premises even after he was got rid of from the Ports.

Arjuna who took over the ministry of petroleum resources , has still not quit his former official residence in spite of the fact he has an official residence at the new ministry . In that Ports official residence it is the Ports employees who are still working . Besides , the electricity and water bills are paid by the Port authority meaning that it is corruption out and out.
Official residences are allocated to ministers who have no houses in Colombo . Whereas Arjuna has a number of houses in Colombo , hence his using the official residence in this wrongful manner is tantamount to corruption.
Arjuna after commencing work as the new minister of Ports and as its chairman , a number of corrupt dealings of Arjuna and ex chairman of ports authority , Dhammika when they were at the Ports authority have been suspended. It is learnt the amount involved is over Rs. 1 billion . A full report on that shall be revealed later.
For the courageous truthful forces of the Ports which chased out Arjuna and his family , chasing out Arjuna from the Ports official residence is simple- they need only a few hours , but because the new minister Mahinda had objected , they are holding on.
Lanka e news deems it is its duty to warn Arjuna to leave the official residence honorably , otherwise worse humiliation is in store for him than that he faced when he was thrown out from the Ports ministry.
Meanwhile Arjuna's cousin brother who was an ineradicable weed at the Ports has also come to the petroleum ministry . Natha Gunasekera the cousin brother of Arjuna had gone to the petroleum ministry and played havoc threatening the security personnel , and opening the doors forcibly , based on reports.
---------------------------
by (2017-06-10 10:59:04)
We are unable to continue LeN without your kind donation.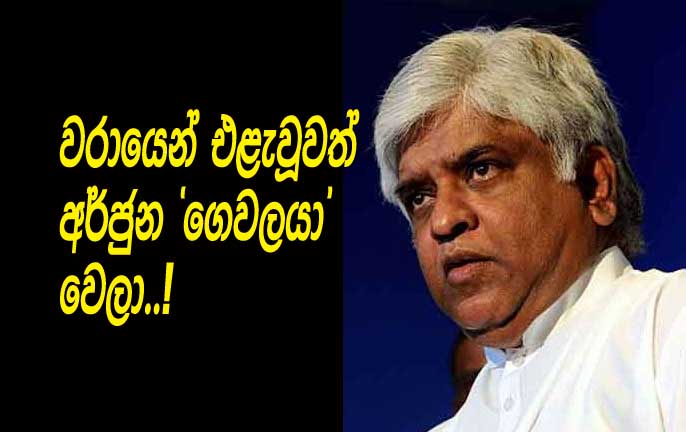 Leave a Reply