Notorious MR who cheated Rupavahini Corp. in a sum of Rs. 160 million up to his tricks with courts too ! Asks time to attend
Two cases begin against Basil too : Rs. 3000 million Samurdhi funds misappropriation !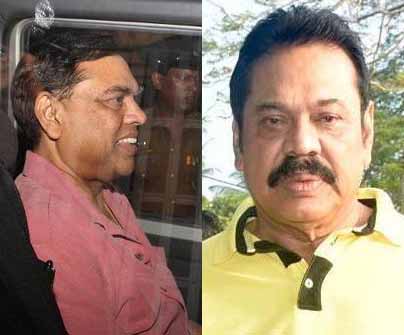 (Lanka-e-News - 16.March.2017, 11.45PM) The notorious defeated and people discarded ex president Mahinda Rajapakse who is by now a byword for corruption and perfidies , was summoned before the Presidential commission today (16) for questioning based on charges of cheating the State Rupavahini Corporation in a sum of Rs. 160 million over his non payment of fees in respect of his advertisements via the TV channel during the last presidential elections . The well noted Machiavellian mendacious Mahinda Rajapakse in keeping with his overriding trait of doing everything unlawful and avoiding everything that is lawful kept avoided courts today . He asked for another date – 24 th from court via a letter which was produced in court by his lawyer Ganesh Dharmawardena .
The pathetic state of this country 's political landscape can be gauged in this backdrop in which individuals who are flagrantly cheating even the State Institutions are shamelessly contesting presidential candidates . Is it any wonder if people get cheated after such scoundrels become president of the country?
Meanwhile the Colombo High Court yesterday served indictment charges on Basil Rajapakse , own brother of this same ex president Mahinda Rajapakse the infamous 'cheatah', over a fraud involving a whopping sum of Rs.29.4 million ! This sum was spent by Basil out of the public funds of Samurdhi alias Divi Neguma illegally to print 5 million calendars with the photograph of Mahinda Raajapakse during the run up to the last presidential elections.
The second accused in this case was served with the indictment sheet earlier on. The judge who postponed the case until the 24 th of May granted cash bail of Rs. 500,000.00 plus two personal bails in sums of Rs. 500,000.00 each.
Basil for whom a revolving door should be installed in the prison because he goes in and comes out so frequently , the case against him in which he spent over Rs.2990 million of Divi Neguma public funds illegally on roofing metal sheets which were distributed as bribes during the last presidential elections, was transferred to the chief high court ,Colombo. The reason for this was : Basil's lawyer objecting to high court judge Gihan Kulatunge hearing the case . The other accused in this case are : Dr. Nihal Jayatileke ex secretary of Basil's ministry , Bandula Thilaksiri and Kithsiri Ranawake.
---------------------------
by (2017-03-17 00:43:12)
We are unable to continue LeN without your kind donation.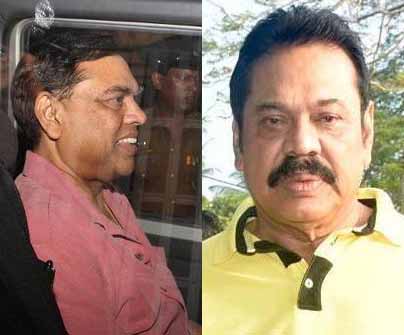 Leave a Reply